Pillar Nonprofit Network invites our members, supporters and the community to our Annual General Meeting.

Agenda
4:00-4:30 Networking
4:30-5:10 Formal Annual General Meeting
5:10-5:50 Keynote Speaker
5:50-6:00 Wrap up
*Please note there will be a cash bar
Keynote Address:
Trusting and Shifting: Lessons and Learnings for our Sector
Community networks are at a real crossroads. Against a backdrop of unprecedented change and urgency in the world, change agents are looking deeply at where they've come from...and where they need to go to create impact in the future. From the meaningful sharing of power and resources with excluded groups towards greater equity, to social innovation and systems-level change, to new forms of engagement, partnership and collaboration, there is no shortage of big questions and ideas.
How do we make sense of it all? What are the ways forward?
In this brief talk, Andrew Chunilall, CEO of Community Foundations of Canada, will explore some of community philanthropy's questions and learnings over the course of the past few years and the course this movement is setting for the future in support of and in strengthening networks. A discussion and Q&A period will follow the remarks.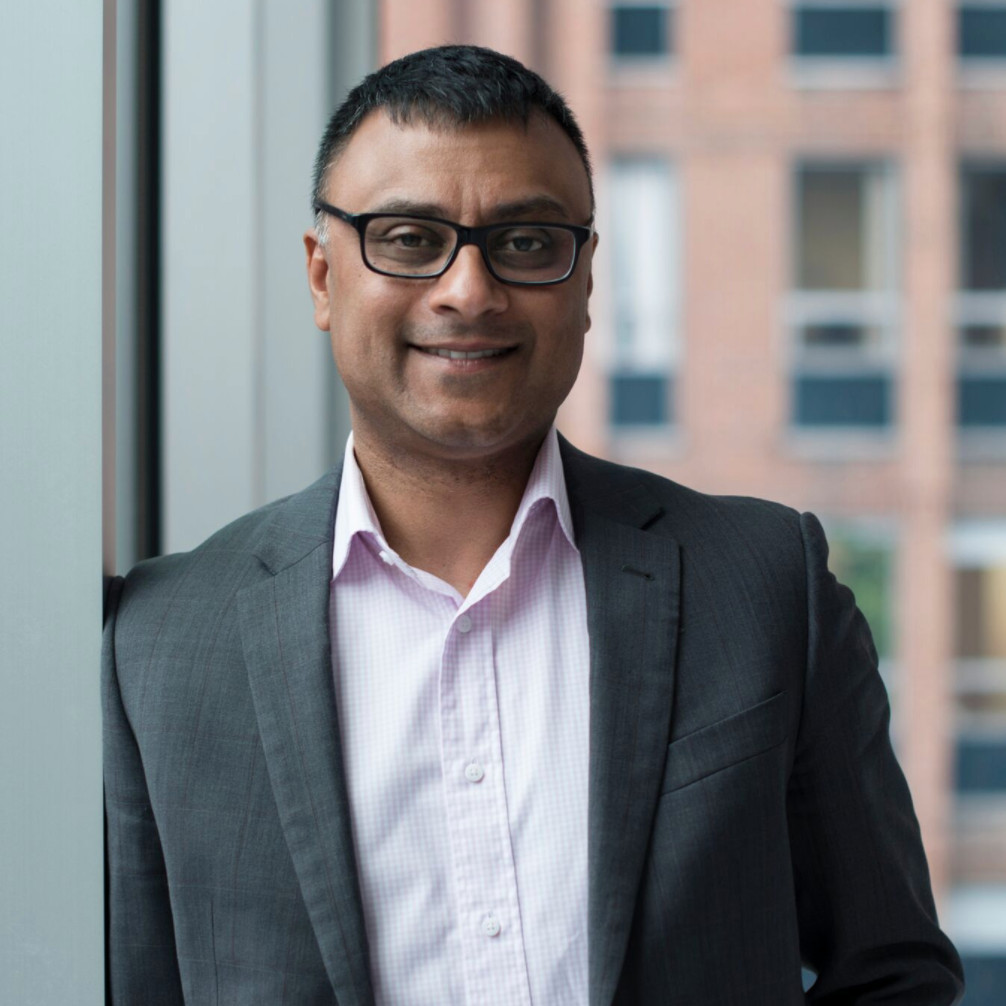 About the Keynote Speaker:
Andrew joined Community Foundations Canada in 2013 and became CEO in 2017, following a six-year tenure as Vice-President of Finance for the London Community Foundation and his long-standing service as a finance and regulatory expert for Canada's philanthropic milieu. Now at the head of the community foundation movement, Andrew is working closely with the Community Foundations of Canada Leadership team, Board and foundations in Canada and abroad to help the philanthropic sector transform, innovate and meet the new challenges and opportunities of the 21st century. An increasingly active public speaker, Andrew is helping raise awareness for how the philanthropic sector's convening power, leadership and action around targets such as the Sustainable Development Goals can help Canadian communities reach their full potential.
Outside of Community Foundations of Canada, Andrew has been highly active in the nonprofit community for 15 years, serving on numerous boards including Community Living London and Art for AIDS International. In 2014, he was appointed to the Board of the Southwest Local Health Integration Network by former Minister of Health, Deb Matthews. In 2015, he was among 250 selected emerging leaders to participate in the Governor General's Canadian Leadership Conference. He recently joined the Board of WINGS, the global network of grantmaker associations and philanthropic support organisations.
With a background in education in economics and commerce, Andrew obtained his chartered accountant designation in 2002 and began his career at PricewaterhouseCoopers LLP as a manager in the Assurance and Advisory Group.
Thank You to Our 2019 Learning & Development Sponsors: