Islamophobia. It exists, embedded in societal structures, manifesting itself in both the private and public spheres. But, what can be done to challenge Islamophobia and stem its growing tide?
This interactive session will allow participants to explore this question by addressing the following:
● What is Islamophobia?
● How can we explain its growing pervasiveness?
● How is it manifested?
● What is its impact?
● What does it mean to be an ally?
About the presenter: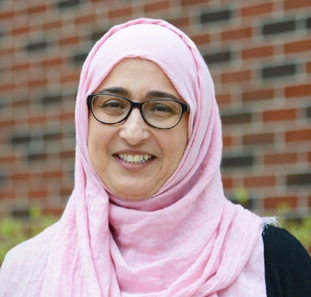 Eaman Fahmy is a not-for-profit professional, passionate about equity and inclusion. She is a former editor at Media International in Cairo Egypt, writing and consulting on misconceptions of Islam and matters of Islamophobia post-9/11. She has been an active member of the London Muslim community since 2007 and served as the Chair of the Community Engagement Committee of the local chapter of the Muslim Association of Canada from 2015 to 2017. She has developed, coordinated and led sessions on the misconceptions of Islam, Islamophobia, and its impact. She is an advocate for Muslim women, and has a keen awareness of the impact of gendered Islamophobia. She believes in coalition building and allyship to fight all forms of hate.