A virtual explosion in the scope and sophistication of the fundraising profession has occurred over the last 25 years. A career in fundraising has become both a chosen and a recognized profession, complete with post-graduate education programs, credentialing and considerable opportunity for career advancement into leadership roles in the charitable sector.
What are the hallmarks of a high-performing fundraising professional and how can you identify the competencies you must further develop for career advancement? What are the behaviours that signal to others that you're a high-performer committed to the craft? What do donors and volunteers say are the traits that draw them to work with some development professionals, and not others?
Learn from two senior fundraising leaders what it takes to become a high-performing fundraising leader, and plan the steps you need to take now to build your strengths into a future leadership role.
Topics to be covered include:
Critical issues that confront fundraising leaders today

Why performance metrics matter

The importance of knowing your 'why'

Integrity as the 'currency' of our craft, and why ethics matter so much

Should you consider leadership? Why or why not?

The value of credentialing and post-secondary opportunities

The public and donor view of the profession and why it matters
This session will share meaningful and current thinking from the sector about the profession, and create a reflective, hands-on experience for participants, who will have the opportunity within the session to develop a plan for their own career.
Additional Investment Information:
*When you register you may notice a Special Rate. What does that mean and who can take advantage of this rate?
Only applicable to Pillar member ORGANIZATIONS (staff and/or volunteers) that pay a $60.00 membership fee indicating that their operating budget is less than $100,000

5 of these spots available per workshop and they are first come first serve.

If you do not see a special rate listed then the spots have been filled.

Additional spots may be added at a later date. If you have already registered you cannot apply the discount.

The special rates are not application to individual members
With more than 25 years of experience in healthcare development, Michelle works with a professional team of staff and volunteers at St. Joseph's who engage community groups, corporations and private individuals wanting to make a difference in local healthcare by investing in the many programs and sites of St. Joseph's Health Care London.
Under her leadership, the Foundation now operates across four major sites and has grown to over $70 million in assets. Through a personal commitment to her profession, she has designed and instructed professional educational programs in fund development at Western University, Fanshawe College, and at the Fundraising Institute of Australia, where she taught in an annual professional institute for more than a decade. Professionally, Michelle has been recognized with local and international awards for fundraising excellence and volunteer management. In 2007, the Fundraising Institute of Australia recognized her leadership in advancing fundraising education by making her an Honourary Life Member of the Institute, one of only five granted internationally. She has served on the International Board of Certification for the Association of Health care Philanthropy, on the Board of Directors for the Canadian Association for Healthcare Philanthropy, and as President of the London & Region Fundraising Executives. She was recognized by her peers in 1997 with the Sirius Award for Fundraising Professional Excellence.
In 2008, she was one of only 230 young Canadian leaders selected to participate in the Governor General's Canadian Leadership Conference, and now serves on the national Board of Directors for this unique study experience. She is also only one of 14 professionals in Canada to hold a Fellows designation, the highest accreditation possible in the healthcare fundraising profession.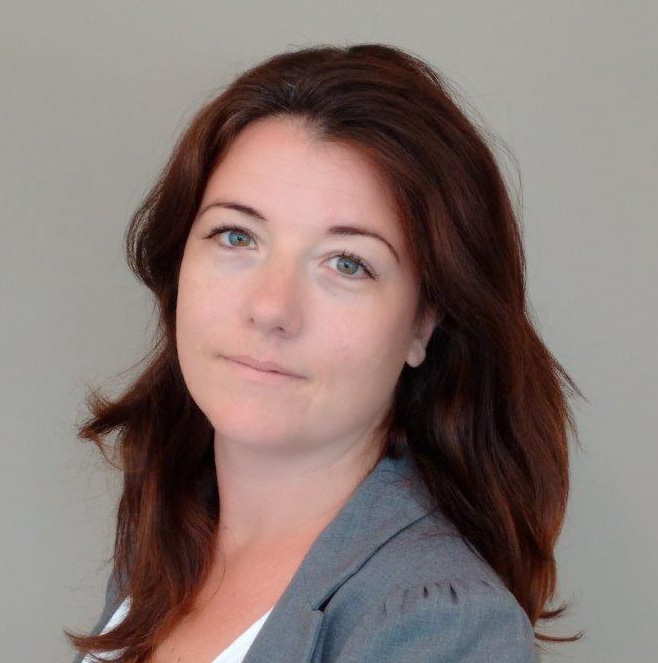 Heather Thomas is the Chief Development Officer at St. Joseph's Health Care Foundation. In this role, she leads an experienced team of fundraising professionals to advance the mission of the Foundation. She is responsible for driving revenue growth and is poised to double philanthropic support over the next three years.
Heather is also a member of the Foundation's Senior Leadership Team, working collaboratively to set strategic direction and achievement of organizational goals. Over the past two years, she has been instrumental in leading process improvement change, reorienting the work of the Foundation with an increased focus on major gifts.
Prior to joining St. Joseph's, Heather spent more than a decade in progressively senior roles spanning all areas of fundraising. She is a Certified Fundraising Executive (CFRE) and a graduate of Humber College's post graduate Fundraising and Volunteer Management Program as well as AHP's Madison Institute Fundraising Management Certificate Program.
Thank you to our 2017 Professional Development Sponsors: