Event Details
Event Type
Workshops & Lectures
Event Topic(s)
Professional Development
Event Location
201 King St
London, ON, N6A 1C9
Event Schedule
23-Jan-2019

to

20-Feb-2019
Wednesday, January 23, 2019 - 8:00 am

to

Wednesday, February 20, 2019 - 11:00 am
Daily Schedule
23-Jan-2019 -

8:00 am

to

11:00 am
20-Feb-2019 -

8:00 am

to

11:00 am
Innovation Works
201 King St
London, ON, N6A 1C9
Members: $350/pair
Nonmembers: $425/pair
Event Description
To apply for the bursary, click HERE!
(more info below)
Inspired by the Willy Van Klooster Nonprofit Governance Scholarship, this program is created to help Executive Directors and Board Chairs design their working alliance to create a high trust relationship. When ED-Board Chair partnership flourishes, it creates conditions for a high-performance Board governance culture.
"Nonprofit leaders need to recognize that the board chair-executive directors' relationship is an important and powerful resource. They need to work on the relationship, not just in it, to determine how to best develop it and strengthen trust. Prescription roles and responsibilities should be de-emphasized. Executives and board chairs need to be flexible in how they structure their work together – empowering each other to consider their individual strengths, interests and the organization's important work – rather than "going by the book".
Mary L. Hiland, Effective Board Chair-Executive Director Relationships: Not Just About Roles
Research shows that achieving high trust and productive partnerships between EDs & Board Chairs are possible when the following behaviours are consciously developed – flexibility, give and take, dialogue, frequent check ins on the relationship not just tasks, reciprocity, aligned vision and purpose.
Learning Objectives:
How to design the working alliance that will ensure both parties are well supported and can thrive in their roles

Introduction to Strengths Based Partnering

Create conditions for a high trust relationship

Clarify expectations that inform roles and responsibilities

Design effective and constructive communication

Tips for effective Board meetings with a focus on agenda preparation, how to present recommendations, and facilitate good discussion to support strategic decision making
*Ideally suited for an incoming Board Chair and/or new Executive Director
Time Commitment
The program will be delivered in two, 1/2 day sessions. All participants will be provided with a CliftonStrengths assessment and other resources to support learning and skill development.
Each Board Chair & Executive Director Partnership will select 2-3 intentions for action in between sessions one and two.
Willy Van Klooster Nonprofit Governance Award
The previously named, Willy Van Klooster Nonprofit Governance Scholarship was developed to honour Willy's exemplary leadership in board governance as the founding and long-serving chair of Pillar Nonprofit Network. It was awarded annually to build excellence in board governance for a small-to-medium-sized member organization of Pillar Nonprofit Network. The scholarship provided both theoretical and practical components and included one-to-one support by a Pillar Board Chair or Past Chair.
Through the experiences of past recipients, we learned the deep value of strengthening the relationship between Board Chair and the EDs, and now want to expand the impact and share the learning! At Pillar, we promote it as a key best practice that Board Chairs and Executive Directors have some intentionality around their relationship. We want to offer this Board Chair & Executive Director Partnership Program as a bursary opportunity under the Willy Van Klooster Nonprofit Governance Award for 12 organizations in our community and also want to make the program available at a low cost to other organizations that might not fit the criteria. 
Award Criteria
Organizations are eligible to apply for the award if they meet the following criteria:
Operating budget of $500,000 or less

Registered Nonprofit

Board Chair and Executive Director must be at both sessions

Must be Pillar Members

Must submit application form
Awards will be given as applications that meet the criteria come in. To apply, click HERE.
Here's what a 2017/18 Participant had to say:
"As a newer nonprofit, we are building our governance and policy handbook as we grow. Having the support of the Willy Van Klooster Scholarship has been very helpful as the sessions have helped guide us in our governance model and teach us the best practices of nonprofit governance. As the saying goes, you don't know what you don't know, and we are learning a lot! Having someone supporting your organization's development during a period of growth has put us on a good path to governance." ~ Skylar Franke, Executive Director of the London Environmental Network
About the Facilitator: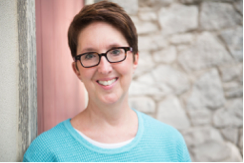 Janet Frood is the founder of Horizon Leadership and is an internationally certified executive, leadership and team coach. She partners with her clients as they explore bold transformation in their life, leadership and organizations. Prior to becoming a coach, Janet worked for 20 years in the nonprofit sector in higher education, health care and consulting. She was an Executive Director and has also been a Board Chair and on many Boards. In her practice, she coaches ED's and Board Chair partnerships as they design their working relationship to maximize their alignment and support conditions for highly effective governance. Janet is also proud member of the Innovation Works London community where she is the Listener in Residence.
23-Jan-2019 - 8:00 am

to

20-Feb-2019 - 11:00 am
201 King Street, 2nd Floor
To apply for the bursary, click HERE!