Event Details
Event Type
Workshops & Lectures
Event Location
201 King St.
London, ON, N6A 1C9
Tuesday, July 10, 2018 -

1:00 pm

to

4:00 pm
Innovation Works
201 King St.
London, ON, N6A 1C9
Free to attend, but please register!
Haven't been to Innovation Works before or want a new place to hang out for the day? Come join us and work from Innovation Works for the morning and then attend this event in the afternoon!
Event Description
Fanshawe College and Western University already hold strong reputations for being great educational institutions in our community. Did you know that they are also valuable resources for your work as nonprofits, social enterprises and entrepreneurs?
Join us at Innovation Works for this collaborative event to learn more about what you might be missing! 
Fanshawe's people have the know-how and skills to deliver quick and efficient services that meet your professional needs. Whether you're looking for strategic advice, to arrange on-site staff training, or to find your next difference-maker, Fanshawe provides a one-stop shop to help you be successful in your work to create positive community impact.
Western is a hub for nonprofit, organizational, and individual resources. Engage with Western in ways that boost your organization's capacity such as hiring students for work integrated learning, finding volunteers and/or staff, accessing researchers and providing various learning opportunities for your employees.
Why should you attend?
Develop strategic relationships to support your work
Learn who to contact when you have key questions about supports offered by Western & Fanshawe
Understand how to access students – volunteers, unpaid and paid internships, co-ops and practicums, and recruiting for new hires
Discover no cost, low cost and paid partnership opportunities
Connect with knowledgeable and experienced candidates primed to bring fresh ideas and make a positive impact on your business
Resources & Programs to be Discussed
Advice for Your Advantage
Practical Solutions for Real Challenges
Career and Internship Education Services
Customized, Tailored Training Modules
Lifelong Learning and the Nonprofit Sector
Community Engaged Learning
Recruiting Extraordinary Talent
Research as a Resource for Your Organization
Agenda for the day:
We will begin with presentations from Fanshawe and Western about their programs and opportunities for engagement.
Then, we will hear from a panel of students that will share their experiences and engagement with organizations through these programs.
We will end the day with a meet and mingle, where you can snack and network and ask any specific questions you may have.
Target Audience: Any Pillar Members, Non-Members, Innovation Works Co-Tenants, Students, Social Enterprises, Nonprofits, community members and entrepreneurs looking to learn more about engaging with Fanshawe & Western
Thank you to our 2018 Professional Development Sponsors: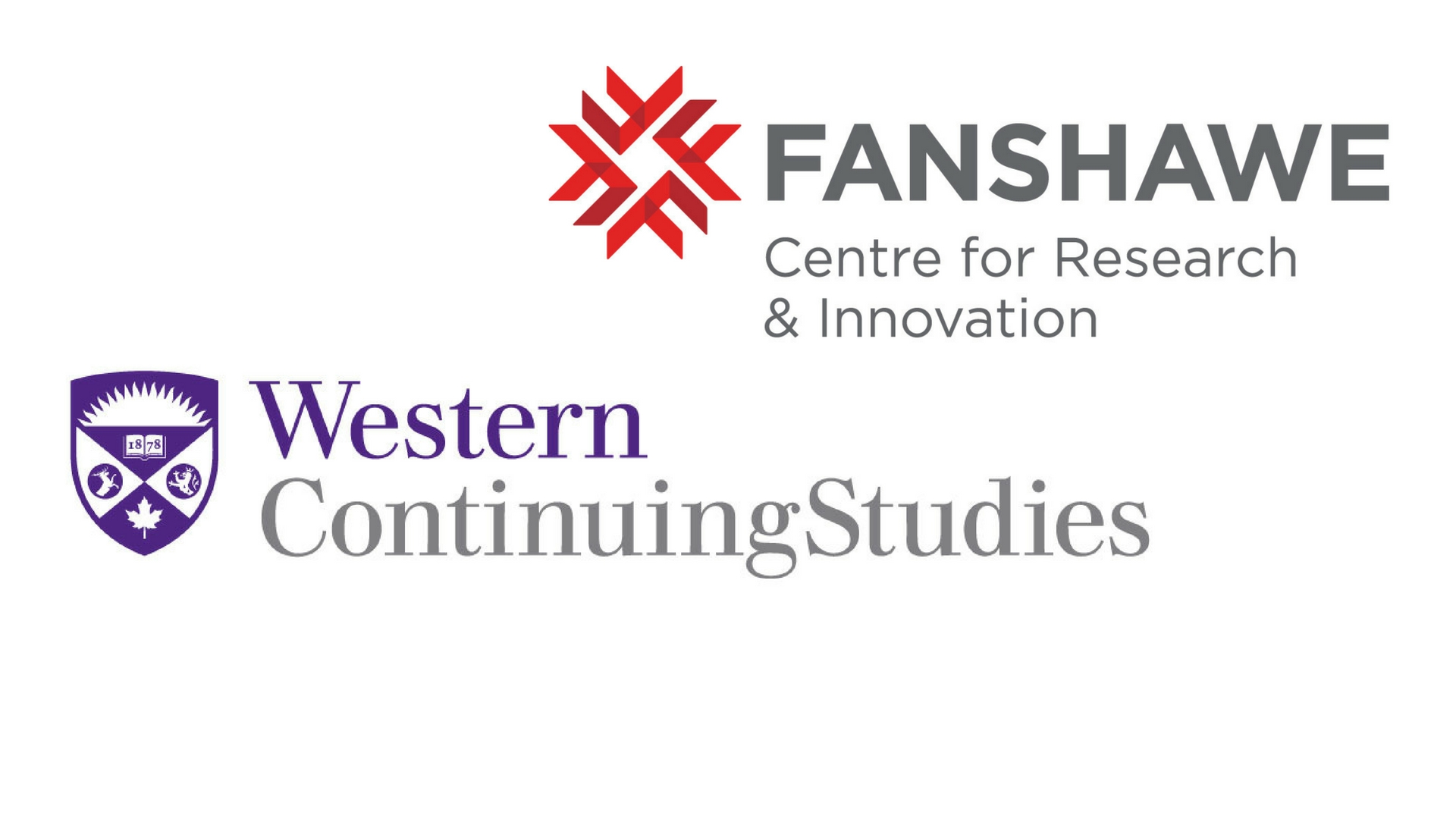 201 King Street, 2nd Floor
PLEASE NOTE: Registration is now closed. 
ASIST by LivingWorks Edit "ASIST by LivingWorks"