Spotlight. Microphone.
Three minute time limit.
Five random audience judges.
Just you and a poem...  
What can you learn about the art of effective storytelling from the world of poetry slam?
Holly Painter is a nationally recognized and travelled spoken word poet, bringing lessons from poetry slam stages to individuals and organizations looking to better share their story. Spoken word is not just about writing poems: it's about drawing in audiences, speaking with authenticity and passion, and connecting with others. It's about finding the right words, recognizing responsibility to those giving their attention, and inviting people to think and feel alongside you. It's about creating anticipation, mastering public speaking skills, and leaving people with something worthwhile to walk away with.
There's a reason why storytelling is abuzz in the business and nonprofit sectors — humans are wired to listen to and tell stories, and to share and learn from others' experiences. These opportunities can create lasting connections leading to increased knowledge, interest, and investment in what you do.
In this workshop, Holly will walk participants through lessons for compelling personal and organizational storytelling with live poetry performance examples, and give participants the opportunity to practice their own storytelling skills (without any judges or score cards).      
Learning Outcomes:

Understand key elements of a good story (and the lens of poetry slam)
Take home ideas for creative storytelling opportunities within your work/organization
Craft a "pocket story" you can use for impact when discussing yourself/your work
Concrete tips for public speaking and written narratives
Target Audience: Individuals, Nonprofits, Business, Organizations that are looking to better use storytelling for impact (particularly, but not limited to, public speaking scenarios)
Level: Beginner-Intermediate
Additional Investment Information:
*When you register you may notice a Special Rate. What does that mean and who can take advantage of this rate?
Only applicable to Pillar member ORGANIZATIONS (staff and/or volunteers) that pay a $70.00 membership fee indicating that their operating budget is less than $100,000

5 of these spots available per workshop and they are first come first serve.

Additional spots may be added at a later date. If you have already registered you cannot apply the discount.

The special rate is not applicable to individual members

To take advantage of the Special Member Rate please email education@pillarnonprofit.ca or call 519-433-7876 x 215 to receive the discount code. 
About the Speaker: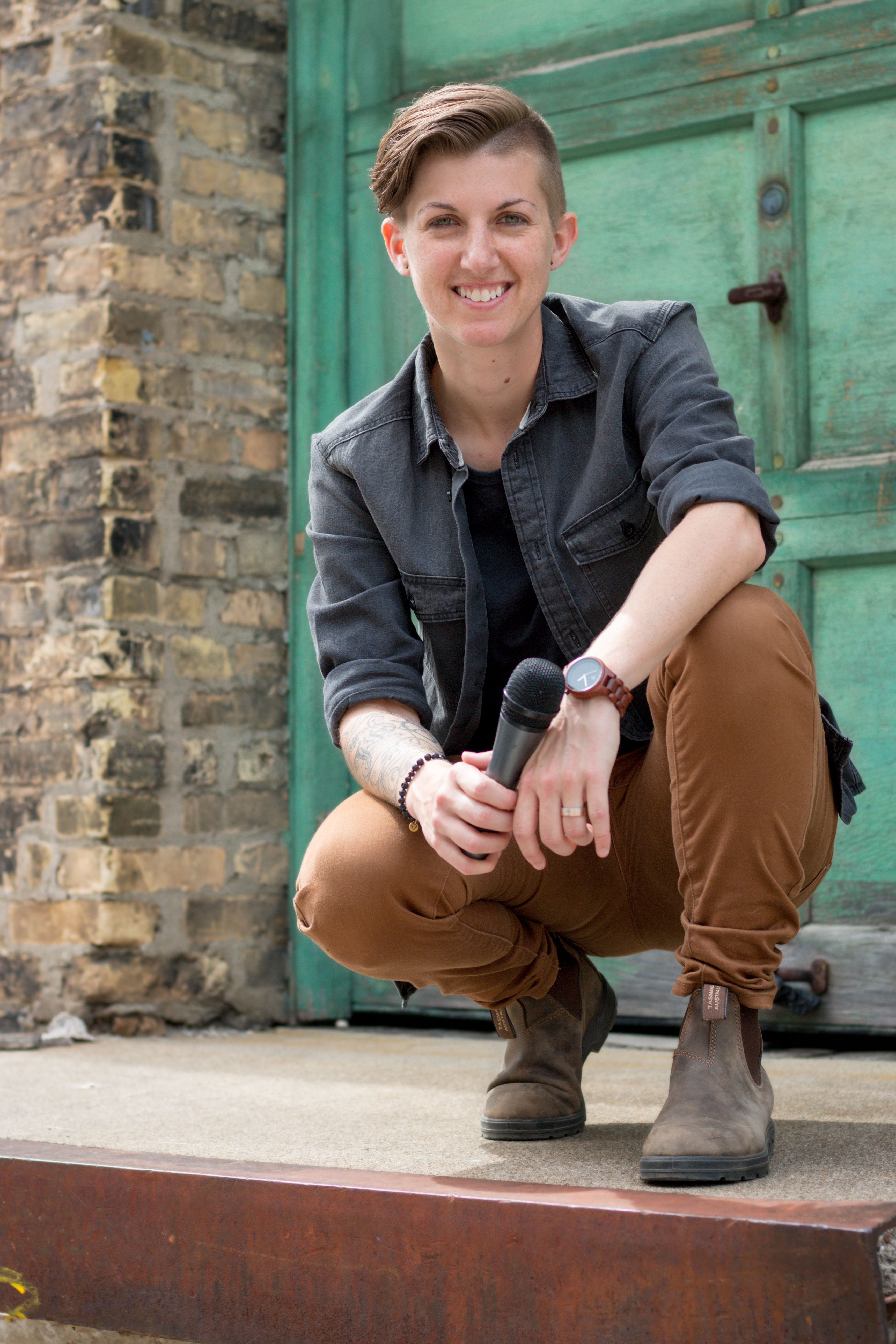 Holly Painter's poetic adventures began in 2011 when she first competed on stage at a local poetry slam. Since that nervous initial performance, she has proven that your biggest fear can become your greatest passion, bringing her words to the ears and hearts of over seventy thousand people across the country.
Using performance poetry to uniquely speak on a variety of topics, Holly enthusiastically shares personal stories that engage audiences and connect people in remarkable and often unanticipated ways. Through exceptional storytelling and expert facilitation, Holly is able to reach even the most tentative participants, whether working with elementary school students or senior business leaders.
Holly is a former London school board and arts council Artist in Residence, Director of local and national poetry slam organizations, and TEDx speaker. She has worked in over 70 schools across 13 school boards and with over 60 community organizations. Holly is a tireless advocate of diversity and inclusion, arts education, and the power of personal story.
Website: www.hollypainterpoetry.com
Facebook: www.facebook.com/hollypainterpoetry
Twitter/Instagram: @HollyPoetry
Thank You to our 2018 Professional Development Sponsors: