________________________
REGISTRATION FOR THIS EVENT IS NOW CLOSED
Extra Training material has been order please contact Susannah education@pillarnonprofit.ca or 519-433-7876 to register.
_______________________
Get Unstuck with Best Practice Skills for High-Stakes Interactions.
Tools for Talking When Stakes are High.
Crucial Conversations is a course that teaches skills for creating alignment and agreement by fostering open dialogue around high-stakes, emotional, or risky topics—at all levels of your organization. By learning how to speak and be heard (and encouraging others to do the same), you'll begin to surface the best ideas, make the highest-quality decisions, and then act on your decisions with unity and commitment.
Target Audience: Pillar members interested in learning skills in order to have high-stakes interactions. Executive Directors, Board Members, Managers, Front-line Staff etc. 
Please Note:
*Only members of Pillar Nonprofit Network can register
*This training takes place over 2 days and you need to attend both days in order to receive the certificate 
Deadline to register is: June 24, 2015 (after this date no other registrations will be taken as the material needs to be ordered)
For more about this training please click here
About the Presenter: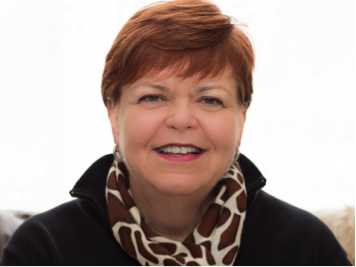 Wendy Arnott is a VitalSmarts certified Master Trainer and draws on her not-for-profit leadership and 20 years in health care when leading training for all audiences.   As an organizational trainer and consultant, she has designed and facilitated courses, workshops and presentations for leaders, board members and direct service providers.  She uses her experience and understanding of the not-for-profit/health care context to facilitate participant learning and skill development. 
Thank you to our 2015 Professional Development Sponsors: