People consume information differently online. How we pay attention, scan and navigate information contradicts how we engage with traditional documents and paper. In this workshop you will learn practical skills to translate your writing into concise, quality content and develop new communications strategies that will make you stand out on a wide range of digital and social media platforms.
Through in-depth and interactive exercises you will learn to apply and practice new principles and techniques while staying grounded in the research that supports them. You will get the opportunity to rewrite, redesign, and reorganize digital copy. Come ready to write!
Learning outcomes

Understand how people read and consume information differently online and apply it to your own writing

Adapt and re-edit texts to optimize them for web reading

Write website content that is easy for online readers to navigate and digest

Apply keyword strategies for search engine optimisation so that your content gets discovered

Write content for blogs, websites, newsletters or emails and social media that inspires people to read, follow and share

Distill your writing down into its purest, simplest form for micro-formats like Twitter, Instagram and others
NOTE: Please bring a charged laptop or tablet. You will be writing content as part of this workshop. 
TARGET AUDIENCE: 
Marketing and/or communications staff/volunteers responsible for writing website content, blogs and/or social media content. We know that means you could also be a board member, executive director, front line support or full time communications staff.
Level: Beginner-Intermediate
Additional Investment Information:
*What is the Nonprofit Member Discount Rate and who can take advantage of it?
Pillar Nonprofit Network offers 50% off registration fees for some workshops and events (not all of our events)
5 of these spots available per event and they are first come first serve
Additional spots may be added at a later date. If you have already registered you cannot apply the discount
Only applicable to

Pillar Members
Nonprofit ORGANIZATIONS
Who pay a $75.00 membership fee indicating that their operating budget is less than $100,000
Note that all staff and volunteers of these nonprofit organizations can use the promo code
The special rate is NOT applicable to individual members

To receive the promo code and take advantage of the Nonprofit Member Discount please email education@pillarnonprofit.ca 
ABOUT THE PRESENTER: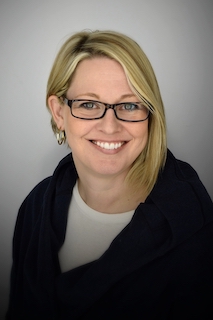 Chair, IABC Canada East Region

Community Relations, Western University
Jo Ann is an award-winning communicator with extensive experience in social and traditional media, business writing and issues management. Nimble and creative, she's provided strategic counsel and media relations support in the oil and gas, agricultural and higher education industries. She works in community relations within the Communications & Public Affairs team at Western University.
For the past ten years, she has been teaching at Western Continuing Studies in the public relations post-degree program, where she proudly boasts preparing students for the business world.
Thank You to our 2019 Learning & Development Sponsors: