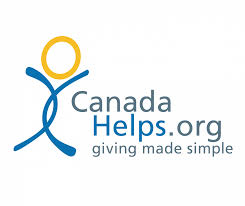 This workshop will be hosted online. Further instructions to participate will be sent to all registrants.
Despite the well-documented flattening of charitable giving in Canada, the growth of online giving presents massive opportunities for your organization.
Join Canada Helps as they share digital knowledge and best practices accumulated from working with tens of thousands of Canadian charities. They will offer you a glimpse of the state of giving in Canada and how to implement digital strategies to succeed with online fundraising.
Reunite with your peers, tap into our experiences, learn more about online fundraising and hear directly from the CanadaHelps Charity Engagement team's Laura Dempsey and Lucas Froese! 
Participants will learn: 
How to optimize their website in line with best ecommerce practices and maximize giving opportunities
Canadian Giving trends
Online fundraising strategies, tips and tricks from successful campaigns run by charities nationwide 
As we navigate COVID-19, this workshop will also include relevant information as it relates to:
The Giving Landscape since the pandemic began- what changes have we seen
Should we be fundraising now? 
Communicating with donors during Covid-19
Transitioning in person events and peer to peer fundraisers to a completely virtual experience & sharing innovative examples we have seen thus far. 
It's time to embrace the increase in online giving and ensure your organization can maximize the opportunities to garner donations online. You don't need to be a web developer to engage with your donors online- we'll show you how to utilize simple tools to boost your next campaign!
TARGET AUDIENCE: Fund Developers & Fundraisers from Registered Canadian Charities, plus anyone interested in online giving in Canada.
LEVEL: Beginner/Intermediate
ADDITIONAL INVESTMENT INFORMATION:
Are you a nonprofit member organization with an operating budget of under $100,000? You may be able to save an additional 50% off the registration fee. 
Learn if you are eligible for the NONPROFIT MEMBER DISCOUNT RATE.

ABOUT THE PRESENTERS:
Join Laura and Lucas from the Charity Engagement Team at CanadaHelps. Since 2000, CanadaHelps has been the charity trusted with informing, inspiring and connecting donors with the charities and causes they care about. CanadaHelps has facilitated over $1.1 billion in giving and support all Canadian charities, no matter how big or small. Offering much more than just donation processing, CanadaHelps provides robust reporting and the best fundraising technology to charities nationwide.
Pro Hockey player turned fundraising extraordinaire, Lucas Froese empowers charities to create sustainable online fundraising strategies. Lucas remains at the forefront of new developments in digital giving to ensure he can support organizations in building successful campaigns, all whilst maintaining his friendly Manitoban mentality. 
While still adjusting to the Canadian winters, Brit, Laura Dempsey brings experience in research and programming to her current role with the CanadaHelps Team. Having previously worked for an International education consultancy, Laura now uses her expertise to support homegrown, Canadian charities in keeping up with the ever-changing world of online fundraising. 
Thank you to our 2020 Professional Development Sponsors:
Western Continuing Studies and Fanshawe Corporate Training Solutions