Does your nonprofit need help directing its fundraising efforts? Do you want to improve your organization's fundraising efforts? Do you even have a fundraising plan? Planning focuses your organization by setting fundraising priorities and giving staff and board members a roadmap to success. 
Join us for a fund development panel to learn how to increase fundraising dollars by identifying opportunities, being more strategic and staying powerfully connected to your supporters. With common sense tips and effective strategies that are easy to implement, even the most overwhelmed team member will leave energized. 
This introductory workshop will cover the following topics: 
Philanthropy 101- Why Individuals Give to Charity

Case for Support - Why Should Donors Donate?

Strategy Overview - Fundraising Revenue Streams

Fundraising Planning and Management - Staying Focused for Success

Prospect Management - The Prospect Pipeline

Information Management - Records, Reports, and Receipts
Level: Beginner
Additional Investment Information - Special Member Rate Details
Only applicable to Pillar member ORGANIZATIONS (staff and/or volunteers) that pay a $70.00 membership fee indicating that their operating budget is less than $100,000
5 of these spots available per workshop and they are first come first serve.
Additional spots may be added at a later date. If you have already registered you cannot apply the discount.
The special rates are NOT applicable to individual members
To take advantage of the Special Member Rate please email education@pillarnonprofit.ca or call 519-433-7876 x 215 to receive the discount code. 

 
About the presenters:
This Funds Development Panel is made up of fundraising professionals from across South Western Ontario:
Tracey Church, MLIS: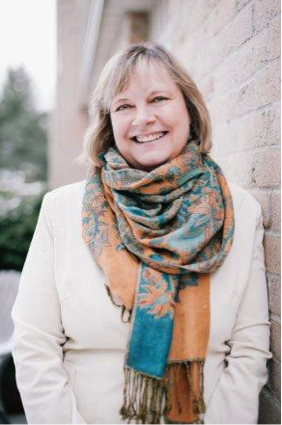 Tracey has been a researcher for over 20 years and is the Past President of Apra-Canada and current Director for Apra International and AFP Golden Horseshoe. She is also on the AFP International Research Council. Tracey is Principal Researcher and Consultant for Tracey Church & Associates and has worked with over 300 charities across Canada. Tracey is Co-Editor and Author of "Prospect Research in Canada: An Essential Guide for Researchers and Fundraisers" (2016). Tracey teaches at Western University in the MLIS program and has her MLIS and Professional Certificate in NFP Management. She is a requested presenter and loves to see her trainees succeed in the exciting field of prospect research.
Jennepher Cahill: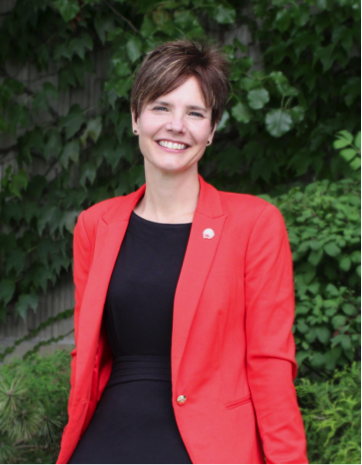 In her career, spanning over twenty years in fund development in Canada and the U.K., Jennepher Cahill has continued to be passionately committed to social issues and the arts; working with groups as diverse as the National Association for Mental Health, SHELTER UK, National Youth Orchestra GB and Children's Health Foundation. Jennepher is currently the Director of Development for United Way Elgin Middlesex here in London. In every role, she has worked closely with talented staff, volunteers and advocates, to secure the resources needed to help people access the opportunities and supports they need to fulfill their potential. As a volunteer over the years, at Original Kids Theatre Company and the Forest City Talent Education music program, she also feels privileged to see children and young people in our community growing into amazing leaders and artists for our future.
Ericka Ayala Ronson: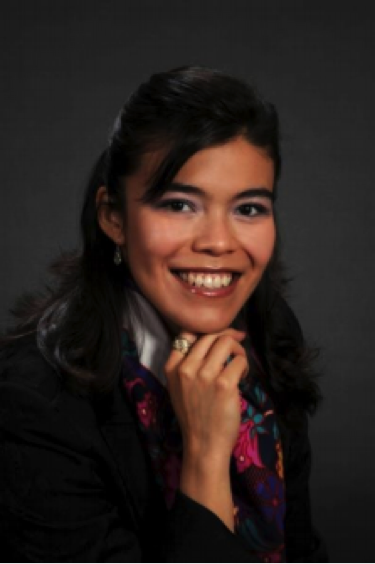 Ericka is the Director of Development & Communications at Mission Services of London, a Christian faith-based social service organization helping those who experience homelessness, addiction, mental illness and poverty – men, women and children – in the London area. Ericka is a graduate of the Ivey Business School at Western University and has dedicated her skills to serving the nonprofit sector, as well as its beneficiaries, for many years. Ericka's involvement in nonprofit entities spans more than a decade, giving her an opportunity to develop expertise in support, direct marketing and annual programs, major and legacy gift fundraising, and senior leadership. For the past five years, Ericka served on the Board of Directors of Pillar Nonprofit Network; she remains an active member of the Association of Fundraising Professionals (AFP) and of the Canadian Association of Gift Planners (CAGP). She lives in London with her husband, Kevin, and their dog Timbit.
Shawna Ferguson: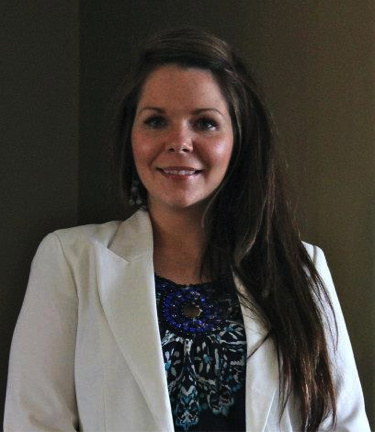 Shawna is a dynamic results-driven, non-profit professional with a passion for building and creating meaningful relationships. With more than 12 years of experience in health care philanthropy and social services, Shawna has worked with prestigious portfolios including annual giving, major giving, physician giving and staff campaigns alike. Currently holding her CFRE, Shawna has also recently completed a certificate in Non-Profit Management with Ryerson University.  She is passionate about community involvement and is a current volunteer with the Association of Healthcare Philanthropy (AHP), Girl Guides of Canada, the Larry Myny Mentorship Program at Fanshawe College and the Thames Valley Parent Involvement Committee (TVPIC). Shawna is currently the Senior Development Officer with St. Joseph's Health Care Foundation.
Megan Zinn, CFRE: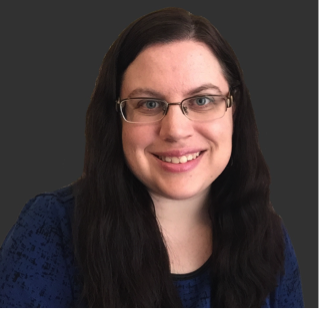 Megan Zinn is a Senior Development Officer with Jesse's Journey, a London-based charity dedicated to funding the most promising research into Duchenne muscular dystrophy. With more than 10 years of experience in nonprofit, she has held a variety of roles in donor relations, major gifts, planned gifts, annual giving, and administrative support in the social services and healthcare sectors. Megan's areas of interest include writing for print and digital communication, major gift strategy, and strategic planning. Megan holds an Ontario College Diploma in Business Administrative Systems and an Ontario College Graduate Certificate in Corporate Communication and Public Relations, both through Fanshawe College. She achieved her CFRE designation in 2014 and is currently pursuing a Bachelor of Professional Arts – Communications Studies degree from Athabasca University.
Lindsay McDermott: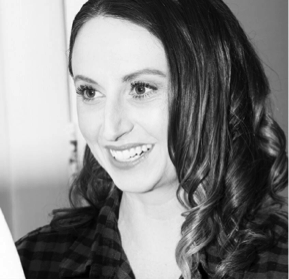 Lindsay is a dedicated fundraising professional with over 10 years of experience in the development world. In working with shops both large and small, she has expertise in most areas of fundraising, including signature events, corporate giving, annual giving, social marketing, major giving, volunteer management, donor relations and grant management. Lindsay presently specializes in grant writing, research and collaboration with internal and external stakeholders and implementing donor stewardship strategies to bring the greatest philanthropic outcomes to the organizations she works with. Lindsay holds an Honours BA from the University of Guelph and a Fundraising & Volunteer Management Business Certificate from George Brown College. Lindsay is currently the Development Manager of Camps & Projects at the YMCA of Western Ontario.
Izabela Piasecka-Latour: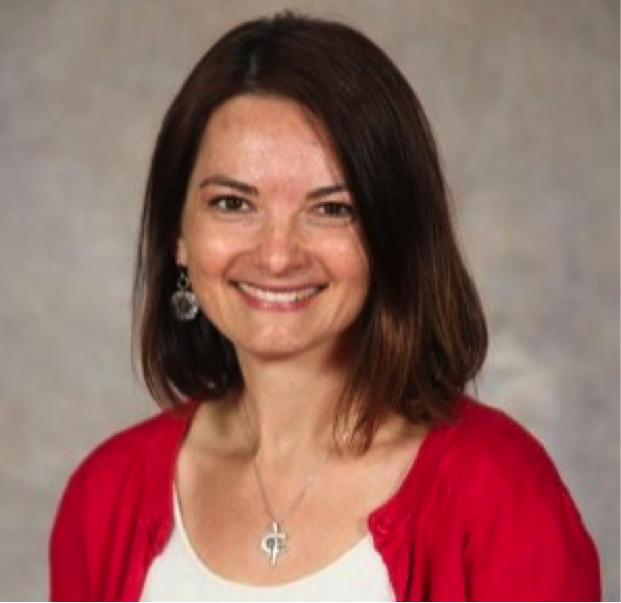 Izabela began her career in prospect research in 2002 after graduating from Western University with a Masters degree in Library and Information Science. She gained experience at The Arthritis Society, CNIB, McMaster University and Conestoga College. Her passion lies in utilizing different research tools in reactive and proactive information finding as well as working with databases to ensure ongoing successes in fundraising efforts. She is proud to be a contributor to Apra Canada's first book "Prospect Research in Canada: An Essential Guide for Researchers and Fundraisers" (Civil Sector Press, 2016).  Izabela is currently Research Associate with Tracey Church & Associates, Research + Consulting Services, where she provides research services to clients in the fields of health, higher education and social services.  In 2014, Izabela became a co-instructor for course "Prospect Research in Fundraising" for the Master of Library & Information Science Graduate Program for the Faculty of Information & Media Studies at Western University. 
Thank You to our 2018 Professional Development Sponsors: