NOTE: Registration is closed for this event. If you are interested in registering please email Susannah at sgergich@pillarnonprofit.ca
"Small things done consistently in strategic places produce major impact."
David Allen
SKILLS TO ACHIEVE STRESS-FREE PRODUCTIVITY
Getting Things Done (GTD) is a training that teaches individuals how to increase focus on the most meaningful work, organize information, prioritize commitments, create mental space for innovation, and achieve stress-free productivity. It's productivity with purpose, or in other words—getting more of the right stuff done.
TURN CHAOS INTO CONTROL
Participants learn a system to reduce mental clutter and take control of their thoughts and tasks.
ALIGN FOCUS AND ACTIONS
Once in control, participants learn practical skills to reduce decision fatigue and focus on next actions.
INCREASE PRODUCTIVE MOMENTS
These skills applied consistently to the right tasks and projects create more stress-free, productive moments.
IMPROVE INDIVIDUAL EFFECTIVENESS
Productive moments yield increased reliability, efficiency, and effectiveness in the projects and moments that matter most.
Target Audience:
Anyone interesting in getting things done - increase focus, prioritize commitments, and achieve stress-free productivity.
**Only members of Pillar Nonprofit Network can attend (due to specific licensing permissions). Members include paid staff, volunteers and board members of our member organizations. You can see a list of our members here. Interested in becoming a member? Learn more here. If you have any questions about membership, please get in touch with education@pillarnonprofit.ca.
For more about this training please click here.
About the presenter: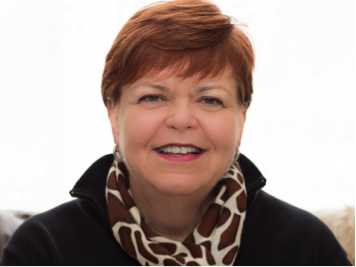 Wendy Arnott is a VitalSmarts certified Master Trainer and draws on her not-for-profit leadership and 20 years in health care when leading training for all audiences. As an organizational trainer and consultant, she has designed and facilitated courses, workshops and presentations for leaders, board members and direct service providers. She uses her experience and understanding of the not-for-profit/health care context to facilitate participant learning and skill development.
Thank You to Our 2019 Learning & Development Sponsors