High stress and burnout are common experiences for people in our Network. What tends to happen to you when your feel stressed or burned out? A slip in productivity? Reduced energy and motivation? Increased negativity? All of these effects create a negative impact on how you show up at work.  
What if you could increase your happiness and thus increase your resilience for those moments when time is short and demands are high? Leading research in the field of happiness shows that happier people are more productive, higher performers, and enjoy increased career success. This workshop offers practical advice to unleash your ultimate potential, leaving you feeling happier and unstoppable.
Happiness is contagious and it permeates culture. You will walk away from this workshop with measurable tools to help you build the levels of happiness in your team. Increased happiness also increases your ability to influence for good and makes you better equipped to continue to do your good work in our community.
Let's get your happy on!
Learning Outcomes:
Understand the science of happiness and its power to drive economic value - The ROI for increasing your happiness!

Learn how to discover, directly influence, and power up your own happiness at work

Discover measurable tools to cultivate a happier team culture at your organization
Target Audience:
Board Members, Executive Directors, Program Managers, Team Leaders, Frontline Workers, Service Providers, Coordinators, Volunteer Managers, Administrative Staff, anyone that wants to increase their levels of happiness for themselves and their workplaces
Level: All levels will gain value - happiness is a common thread!
Additional Investment Information:
*When you register you may notice a Special Rate. What does that mean and who can take advantage of this rate?
Only applicable to Pillar member ORGANIZATIONS (staff and/or volunteers) that pay a $75.00 membership fee indicating that their operating budget is less than $100,000

5 of these spots available per workshop and they are first come first serve.

Additional spots may be added at a later date. If you have already registered you cannot apply the discount.

The special rate is not applicable to individual members

To take advantage of the Special Member Rate please email education@pillarnonprofit.ca or call 519-433-7876 x 215 to receive the discount code. 

About the Presenter: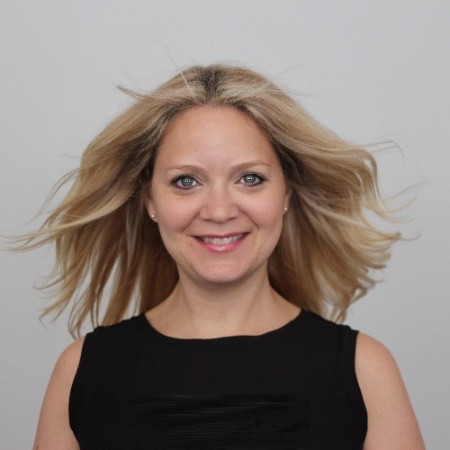 Brenda McKenna is an enthusiastic speaker, leader and founder of My Happiness Coach, a coaching service that helps teams and individuals get clear on their goals and amp up their happiness. She inspires people to live the outrageously happier lives they deserve. With 20 years of corporate experience and certifications in project management, leadership, change management, and life coaching, Brenda understands the challenges and opportunities that come with managing people. Plan to leave the workshop feeling recharged, inspired, and motivated to tackle your next big thing!
Thank You to our 2019 Learning & Development Sponsors: