**REGISTRATION FOR THIS EVENT IS FULL! You can still register to be added to the waitlist.**
Reconciliation through Education and Understanding
The KAIROS Blanket Exercise program is a unique, participatory history lesson – developed in collaboration with Indigenous Elders, knowledge keepers and educators – that fosters truth, understanding, respect and reconciliation among Indigenous and non-indigenous peoples.
Have you ever had the feeling that you were not getting "the whole truth"? This has been the case in the re-telling of our Canadian history, and many are now awakening to the fact that the truth can "make us free".
There are many "blanks" in Canadian history of the relationship with the Indigenous people of the land. The KAIROS Blanket Exercise is an interactive learning experience that teaches the Indigenous rights history we are rarely taught. Developed in response to the 1996 Report of the Royal Commission on Aboriginal Peoples with the input of Indigenous elders—which recommended education on Canadian-Indigenous history as one of the key steps to reconciliation, the Blanket Exercise covers over 500 years of history in a participatory workshop.
Through experiential learning, participants will increase their awareness of Canadian history, promote empathy, and inspire action towards reconciliation.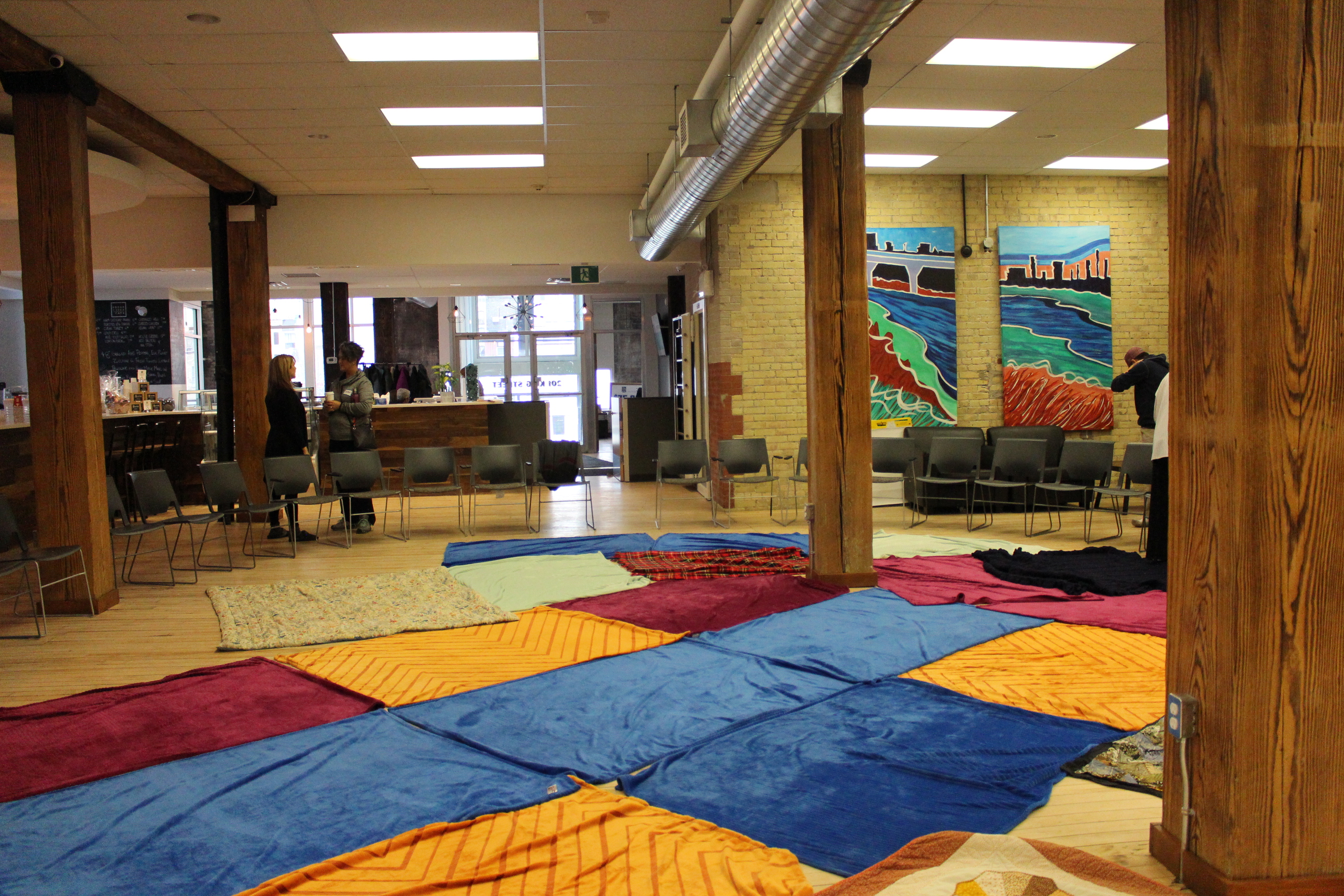 Please Note: The Blanket Exercise walks through difficult experiences, such as Indian Residential Schools, the Sixties Scoop and other policies that have affected Indigenous peoples. An Indigenous Elder and/or an Indigenous Knowledge Keeper will be available to support individuals and co-facilitate with a trained non Indigenous KAIROS Blanket Exercise Facilitator. Emotional Support will be provided for anyone who may need this.
Learn more about KAIROS Blanket Exercise.

There is no fee to attend this event with Thanks to Janet Frood, Horizon Leadership Institute.