**This series is currently SOLD OUT! Continue to Registeration to be added to the waitlist.**
Leadership involves creating the vision, setting the direction and inspiring others to make extraordinary things happen. Before a leader can effectively inspire others, they must cultivate their understanding of who they are as a leader. 
It is no secret that how we understand leadership has evolved and continues to expand as we learn and adapt in our ever-changing world. Authenticity, vulnerability and courage are often used to describe the greatest examples of leadership and yet, we tend to not dedicate enough time to grow these qualities within ourselves. The Leading From the Inside Out program starts there.
This series is composed of 5 parts and uses the following tactics for learning:
Comprehensive assessments and experiential learning
Interactive exercises and practical tools 
Large group, small group and personal reflection
Culturally diverse understandings of Leadership
As a participant, you will explore who you are as a Leader - your characteristics, your blind spots and what sets you apart. You will be part of a cohort with a shared interest in learning and growing. This series is designed for new and seasoned leaders who want to improve themselves, empower people, grow their organization, and succeed in the complex environments in which they operate, while enhancing social good. It will challenge participants to move beyond popular definitions of leadership to become more aware, strategic, innovative, and to be a valued contributor to the bigger picture. 
Participants come away from this series not only with notes and practical tools, but with something far more valuable – an approach that allows leaders to:
Tackle problems more creatively
Elevate listening and communicate more effectively
Work more productively, equitably and collaboratively
Foster inclusive and healthy relationships
Build resilience and deepen character
TARGET AUDIENCE: Individuals who want to learn, grow, and elevate their own quality of leadership; new, potential and seasoned leaders, managers, supervisors, directors, executive directors, etc. 

PROGRAM: Click on each individual session to read a full description and see presenter biographies. 
Session 1: The Self-Aware Leader: How Understanding Yourself Helps You Better Understand Others Feb 11
Session 2: Character Matters: Character-based Leadership and How it Influences How We Lead March 10
Session 3: Leveraging your Leadership to Advance Equity and Inclusion in your Organization April 21
Session 4: Transformational Collaborations in Leadership: Drawing from Anishinaabek Governance Traditions May 12
Session 5: Self Leadership: Creating Balance, and Ditching the Glorification of Busy June 16
*This is a 5-part series. All sessions run from 9:00 am to 12:00 pm*
**In order to receive the certificate you must attend ALL sessions**
ADDITIONAL INVESTMENT INFORMATION:
Are you a nonprofit member organization with an operating budget of under $100,000? You may be able to save an additional 50% off the registration fee. 
Learn if you are eligible for the NONPROFIT MEMBER DISCOUNT RATE.
Generously supported by the City of London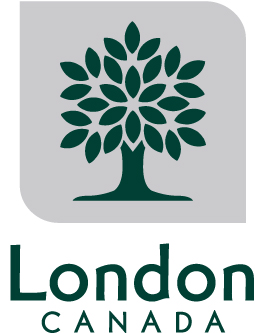 Thank you to our 2020 Professional Development Sponsors:
Western Continuing Studies and Fanshawe Corporate Training Solutions