Do you need to develop an evaluation plan for a program or grant application?  Do you want to know if your program is working?  Do you want to know what difference your work is making? Is your organization committed to program improvement? Do you want to be able to make decisions about your programs based on what you are learning about your program?  Do you want to be able to evaluate what matters on a shoe-string budget?  Program evaluation can help.
It can seem challenging to conduct evaluations that provide valid and reliable answers to questions that matter.  Lack of time, resources and training are common barriers. In this workshop, we will address these barriers, walking you through the basic steps of planning and doing an evaluation, and providing you with practical tools and resources that you will be able to use in your work.
By the end of the session participants will be able to:
Describe and apply the key steps to planning and conducting a program evaluation

Determine the focus of an evaluation based on how the information will be used by key stakeholders

Develop a program description and represent this description in a logic model or other theory of change model

Identify the purpose for an evaluation and develop key evaluation questions

Develop a data collection and analysis plan using an evaluation matrix
Level: Beginner - Intermediate
Target Audience: Executive Directors, program managers, program staff interested in evaluation
Additional Investment Information:
*When you register you may notice a Special Rate. What does that mean and who can take advantage of this rate?
Only applicable to Pillar member ORGANIZATIONS (staff and/or volunteers) that pay a $70.00 membership fee indicating that their operating budget is less than $100,000

5 of these spots available per workshop and they are first come first serve.

Additional spots may be added at a later date. If you have already registered you cannot apply the discount.

The special rate is not applicable to individual members

To take advantage of the Special Member Rate please email education@pillarnonprofit.ca or call 519-433-7876 x 215 to receive the discount code. 
About the presenters: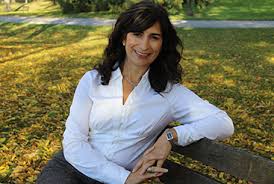 Maria Sánchez-Keane is the Principal Consultant for the Centre for Organizational Effectiveness, an organization focused on assisting non-profit and public organizations in the areas of strategy, capacity building and evaluation. She has worked within health, public health, child welfare, children's mental health, education and community health sectors.  By her work she aims to improve the health and well-being of people, particularly those most vulnerable and marginalized in society, through organizational, community and systems improvements and change.
Due to the varied groups with which Maria has worked, she brings with her an extensive facilitative background with a long list of varied approaches to working with communities and organizations, including approaches such as appreciative inquiry, gaps analysis, community development, comparative analysis and risk assessments.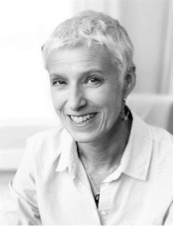 Gerda Zonruiter has been working in program evaluation and research for over 15 years, most recently as a freelance consultant and prior to that with the City of London.  Like Maria, Gerda has done work in many different sectors.  Her skills include indicator development, evaluation planning and implementation including needs assessment, qualitative and quantitative research and writing.  She is a member of the Canadian Evaluation Society (CES).  Gerda loves that evaluation is a practice not a recipe.  For Gerda, planning and doing evaluation is a collaborative and engaging process.
Thank You to our 2018 Professional Development Sponsors: