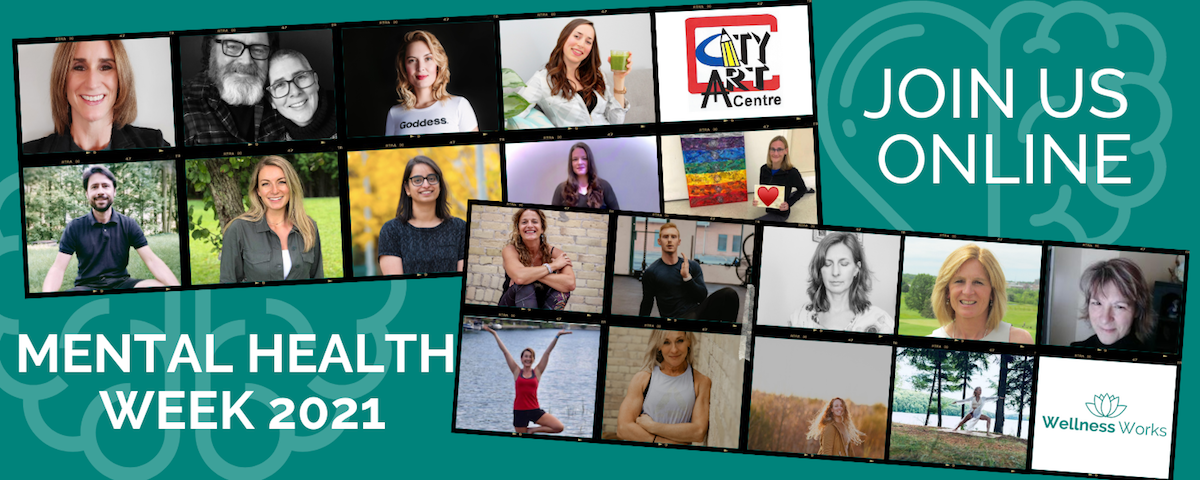 Mental Health Week takes place the first week of May each year with the goal to raise awareness about the importance of mental health.
Innovation Works and Wellness Works are thrilled to be offering free online events for Mental Health Week this year and we'd love for you to join us.
Starting Monday May 3, you can take part in any of the virtual classes listed below. Now, more than ever, it's extremely critical for you to focus on your health, wellness, and overall well being.
MAY 3
Yin Yoga with Heather Wenman
Art Therapy
Yoga Nidra with Meredith Rose
MAY 4
Morning Yoga for the Hips and Heart
Anxiety & People Pleasing: How to get Grounded & Stop Caring what Other People Think
Nutrition for Women's Hormone Health
MAY 5
Yoga with Laura
Secrets for a Great Sleep
How to Prioritize Self-care
MAY 6
Chair Yoga
Let's Talk About Mental Health
Meditation with Aurelien
MAY 7
Yoga Flow to open Chakras
Healthy Aging
Breathing into Meditation
MAY 8
Flow Yoga and Meditation with Loredana
Effects of Stress on Digestion
Cognitive Behaviour Therapy: Strategies for Improving Emotional Health
Beginners Yoga and Meditation with Loredana
Music Therapy
Fitness Class
Intro to Breathwork: Keepin' Calm When Overwhelmed Workshop
TO LEARN MORE AND REGISTER VISIT: https://innovationworkslondon.ca/mental-health-week
Pillar Nonprofit Network owns and operates Innovation Works, a thriving co-working space for social innovators and changemakers located at 201 King Street. It is the only space in London that is intentionally designed to encourage collaboration and meaningful connections between individuals and organizations invested in positive community impact. All co-tenant members at Innovation Works are part of the Pillar membership base.
These events during Mental Health Week are brought to you by Wellness Works, a community of wellness leaders who have joined at Innovation Works.