Please Note: Full day registration is now closed. You can still register for the Friday November 11 Keynote with Frederic Laloux only - $20.00 or free for students. Please register using the link above. 
______________________

Sisters of St. Joseph in Canada, Pillar Nonprofit Network, King's University College and London Arts Council present a Symposium: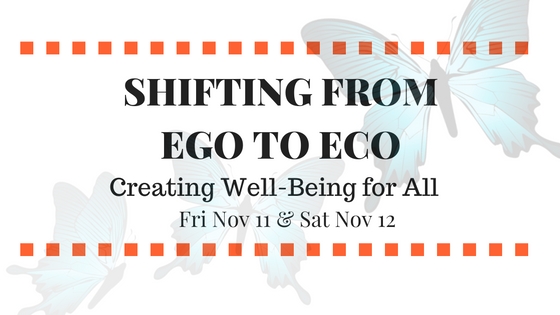 Featuring:
Marian Goodman, Innovation Labs & Leadership Journeys 
Frederic Laloux, author of Reinventing Organizations
Join us for these two days of presentation and dialogue where together we will:
EXPLORE emerging signs of transformation in ourselves, within our organizations and in society.
LEARN about global and local movements where collective energy is making a difference.
SHARE practices that can help us collectively create deep change.
DISCOVER how to develop the capacity to move from ego-centric beings to an eco-centric society, realizing the "well-being for all".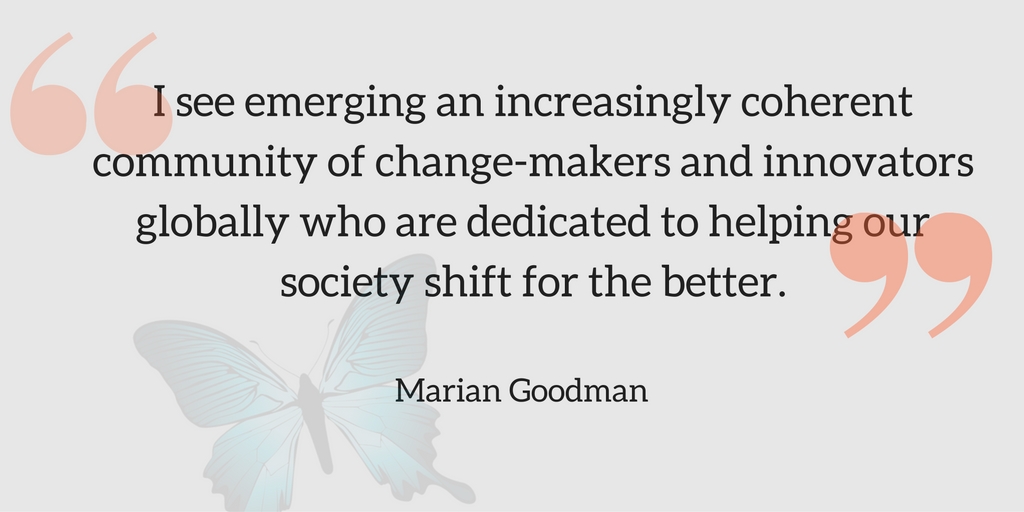 AGENDA: 
Friday, Nov. 11 
9:00 am    Exploring 'Ego' to 'Eco' - Marian Goodman 
11:00 am  Recognition of Remembrance Day
12:00 pm  Lunch provided 
1:15 pm    Cultivating Practices That Create Profound Innovation & Change - Marian Goodman 
4:30 pm    Dinner on own 
7:00 - 9:00 pm    Public Keynote Event Re-Inventing Society : Shifting from Ego to Eco - Frederic Laloux 
Saturday, Nov. 12 
9:00 am    Engaging in Collective Dialogue - Frederic Laloux and Marian Goodman 
12:00 pm  Lunch provided 
1:15 - 4:30pm    Our Emerging Future - Marian Goodman
PLEASE NOTE: This event is being hosted by the Sisters of St. Joseph in Canada. 
Questions about the event can be directed to: Margo Ritchie at mritchie@csjcanada.org 
A limited number of bursaries are available. Contact Margo Ritchie:  mritchie@csjcanada.org 
If you have any questions or concerns in regards to registration please contact Susannah Gergich at education@pillarnonprofit.ca
About the Presenters: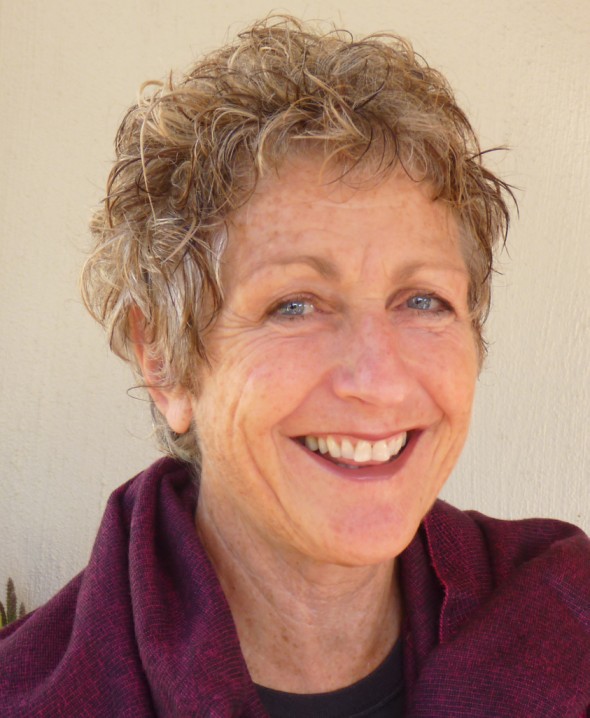 Marian Goodman believes deeply in the power of human beings to co-create the kind of future we want to live in. As a leadership consultant and coach, working closely with Dr. Otto Scharmer (MIT, Presencing Institute) to build capacity for profound social transformation, she travels the world delivering programs and innovation labs across all sectors and levels of society. Her work ranges from Leadership Learning Journeys into India, Africa, South America and elsewhere, to executive education in Graduate Schools of Business, to engagement at community grassroots - all to activate responsible, authentic, wholehearted leadership and deeper awareness of collective impact. Marian speaks numerous languages, and has her home base in Cape Town, South Africa.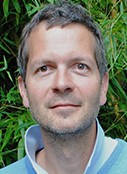 Frederic Laloux, author of Reinventing Organizations, has worked intimately with people at all levels of organizations. He has witnessed how the organizations that make up the fabric of our modern lives (large corporations and small businesses, hospitals and schools, nonprofits and government agencies) are for the most part places of quiet and pervasive suffering, places inhospitable to the deeper yearnings of our souls. The intuition that more is possible—that we must be capable of creating truly soulful organizations that invite all of our human potential into the workplace—has led him to engage into groundbreaking research: how a currently emerging, new form of consciousness is bringing forth a radically more soulful, purposeful, and productive organizational model.
Refund Policy:
The Sisters of St. Joseph require written notice of cancellation seven (7) days prior to the event date, and subject to a $20 administration fee.  After the cancellation date, no further refunds will be available; however a substitute participant will be accepted.  No-shows will be invoiced. Participants cannot reschedule their attendance for an upcoming event.