Event Details
Event Type
Forums & Conferences
Event Topic(s)
Professional Development
Event Location
255 Horton St. East
London, ON, N6B 1L1
Wednesday, October 14, 2015 -

9:00 am

to

4:00 pm
Goodwill Industries - Conference Centre
255 Horton St. East
London, ON, N6B 1L1
Pillar Member: $100.00
Non-member: $125.00
Special Member Rate: $50.00*
*See instructions below
Event Description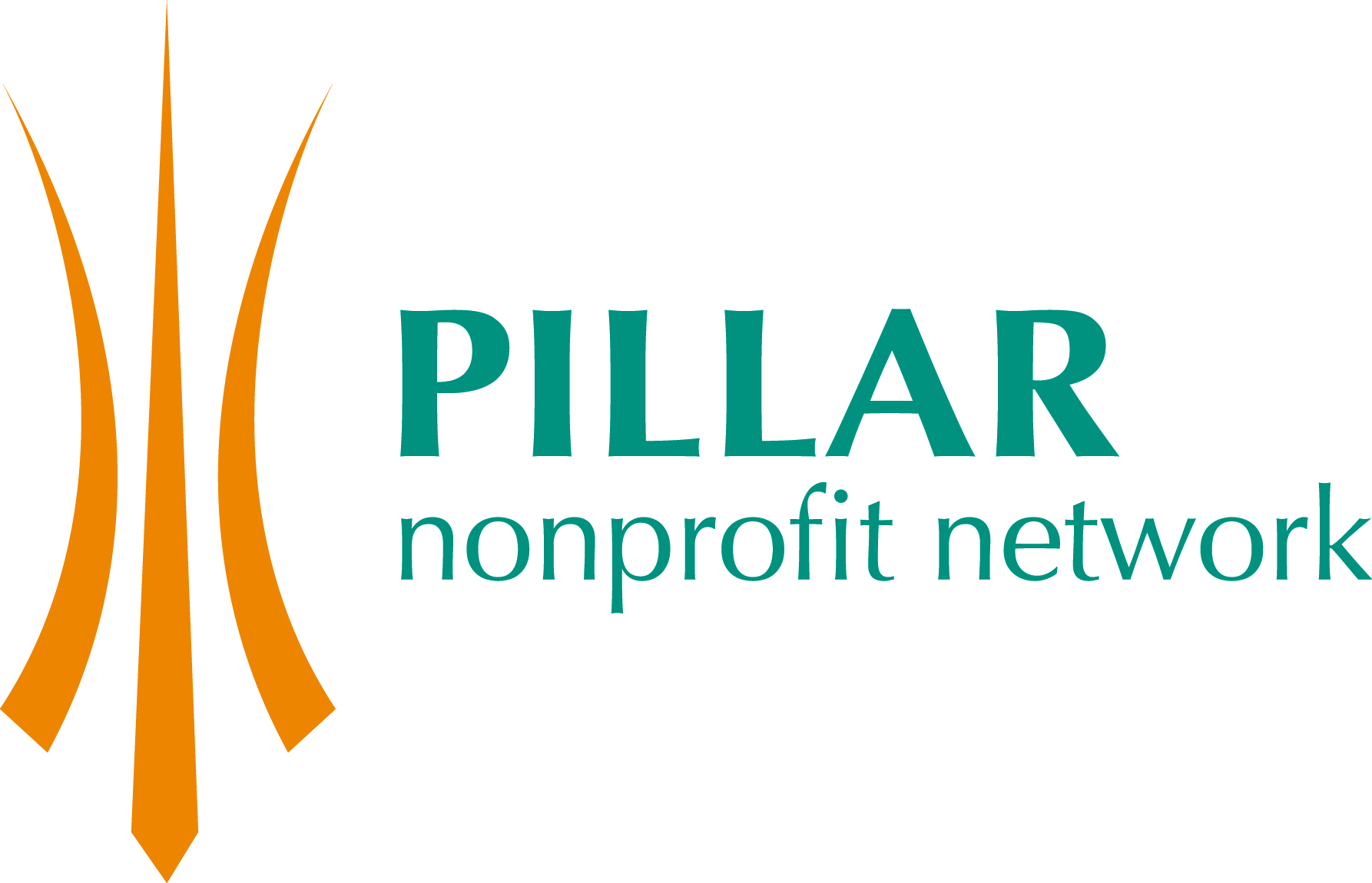 Pillar Nonprofit Network & Innovation Works Present
Social Five 
Experience the shock of the possible in uncertain times. 
In November 2014, Stephen Huddart, CEO of the J.W. McConnell Family Foundation presented at MaRS on something he called "the social 5 – social innovation, entrepreneurship, labs, finance and technology". He invited us to experience the shock of the possible (a term coined by Eric Young). 
He referred to these as a new series of mindsets and tools that are reframing how the nonprofit sector approaches their cycle of work, from funding to programming, facilitating an accelerated shift towards systems change aspirations. 
These rapidly developing "social five" tools are enhancing our capacity to nurture social change at scale and transform the systems that, if left alone, are otherwise on track to dramatically underperform for communities and Canada. 
Pillar, in partnership with MaRS, is interested in exploring Stephen's tools in more detail by looking up and down - what is happening globally in each of these domains and what does that mean for London. 
Co-hosted by Allyson Hewitt, Senior Fellow, Social Innovation at MaRS and Michelle Baldwin, Executive Director of Pillar Nonprofit Network, we will hear from a series of speakers in each of these domains. 
Objectives:

First, we will set the global context by hearing from some leaders in this space about what they are seeing on the world stage

Next we will hear from some local leaders on what this means for our community

Finally we will explore how we can apply the information learned at home and help our community be more innovative and impactful
Target Audience: Social Entrepreneurs, Nonprofit Leaders, Social Innovators, City Builders, System Thinkers
Additional Investment Information:
*When you register you may notice a Special Rate. What does that mean and who can take advantage of this rate?
• Only applicable to Pillar member organizations (staff and/or volunteers) that pay a $60.00 membership fee indicating that their operating budget is less than $100,000
• Not applicable to $60.00 individual memberships
• 5 of these spots available per workshop and they are first come first serve
• If you do not see a special rate listed then the spots have been filled
AGENDA: SCROLL TO THE BOTTOM OF THE PAGE TO VIEW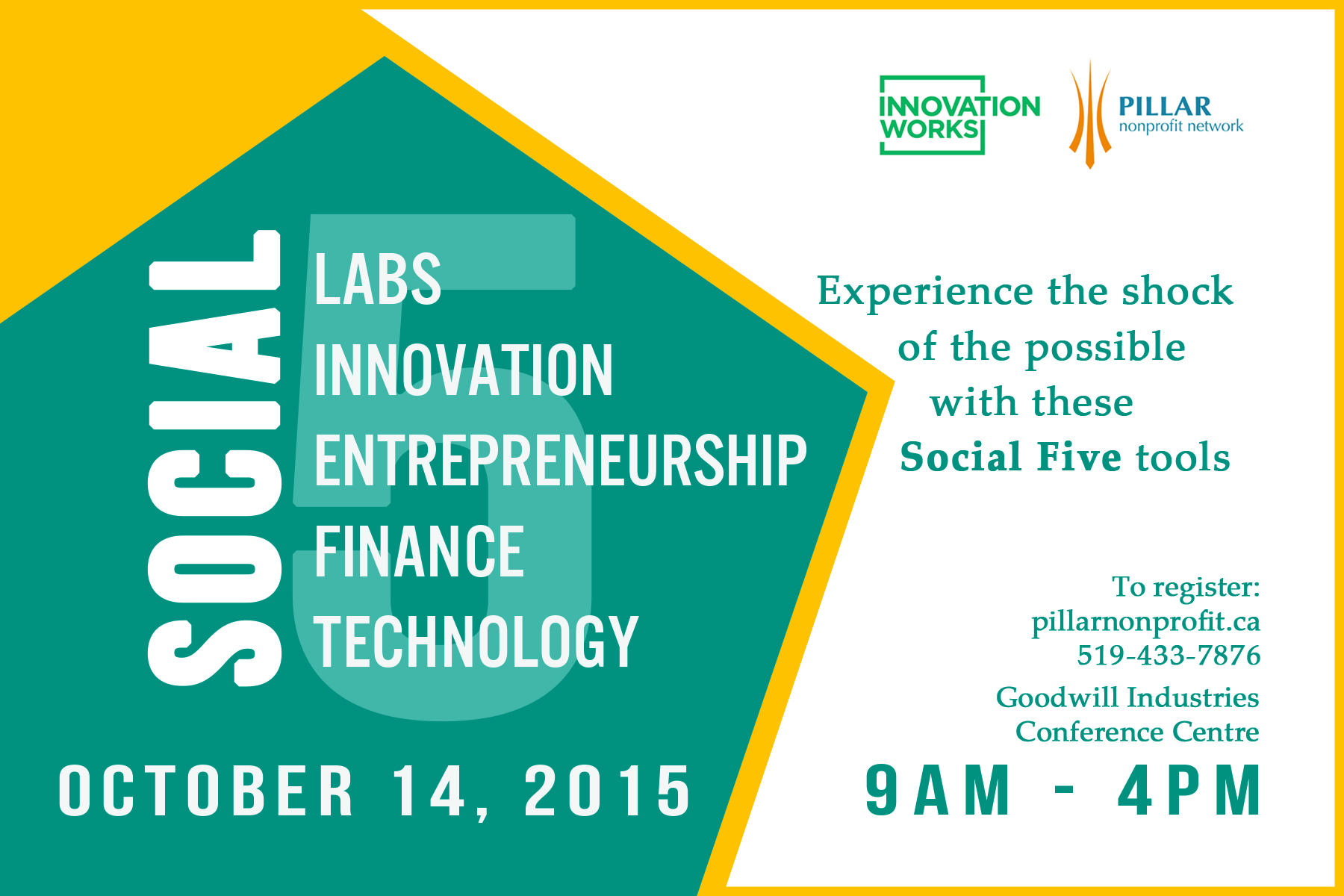 About the Presenters:
Social Innovation
• Allyson Hewitt, Senior Fellow, Social Innovation, MaRS
• Michelle Baldwin, Executive Director, Pillar Nonprofit Network
Social Entrepreneurship
• Joanna Reynolds, Director for Social Enterprise, Centre for Social Innovation
• Panel of Social Entrepreneurs
Social Labs
• Joeri van den Steenhoven, Director, MaRS Solutions Lab
• Chris Moss, Principal, Chris Moss Leadership Consulting
Social Finance
• Adam Spence, Associate Director, MaRS Centre for Impact Investing
• Lina Bowden, Pillar Nonprofit Network & Andre Vashist, Social Finance Manager, VERGE Capital
Social Technology
• Paul Nazareth Vice President, Community Engagement, CanadaHelps
• Justin Carter, Founding Partner, NationWorks
Thank you to our 2015 Professional Development Sponsors:

Goodwill Industries - Conference Centre
14-Oct-2015 -

9:00 am

to

4:00 pm
201 King Street, 2nd Floor
PLEASE NOTE: Registration is now closed. 
ASIST by LivingWorks Edit "ASIST by LivingWorks"