Topic: Citizen Culture
Speakers: Rebekah Morrison-Wize,  Ryan Hunt and Catherine McInnes of the London Arts Council & London Heritage Council
What is citizen culture?
Citizen Culture incorporates a dynamic, innovative 'beyond the classroom' approach focusing on hands on learning in authentic/real world environments, creating experiences that cannot be replicated in the classroom. The model targets experiential learning about the arts, heritage and environment.
Teachers and students are immersed in the best of London's culture, creating hands-on learning experiences. This form of learning is powerful and creates memorable ways that will have an impact on their future learning, personal interests, community awareness/engagement, career choices and humanity. Combining proven educational models with diverse heritage, arts, and community organizations, creates the single most comprehensive experiential learning program in the London/Middlesex region enabling more than 15,000 students (three year period) engagement opportunities that will last a life-time. The program will be affordable, accessible, and connects the Ontario Elementary Curriculum with real life, community experiences in the arts, social sciences, and civics. Long-term this initiative sets the stage to develop citizens who are engaged in their community and are life-long learners.
_________
Born of Pillar's initiative to create a London social innovation shared space, now called Innovation Works, the Social Innovation Exchange is a monthly gathering for cross-sector innovators, entrepreneurs and collaborators to come together for vital conversations. 
Using the London Community Foundation Vital Signs community report (www.londonvitalsigns.ca) as its launch pad, the 2016 Exchange will focus on key issues impacting our city. 
Each month will be a different topic jointly led by Pillar Nonprofit Network and London Community Foundation. 
The Exchange will take place at Goodwill Industries on the 3rd Wednesday morning of the month from 7:30-9:00 am: 
January 20
February 17
March 16
April 20
May 18
June 15
Target Audience: Cross-sector innovators, entrepreneurs, collaborators and community-builders 
The Social Innovation Exchange is being presented in partnership with Goodwill Industries, London Community Foundation, Ontario Trillium Foundation and Pillar Nonprofit Network.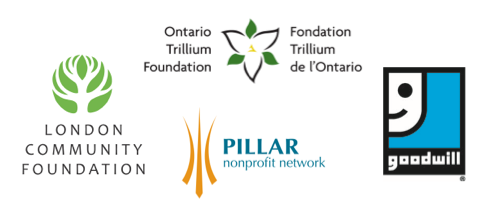 Thank you to our 2016 Professional Development Sponsors: