Topic: Homelessness
Speakers: 

About London CARes:
London CAReS is a Housing First intervention aimed at individuals experiencing chronic and persistent homelessness based on a highly collaborative community-based approach.
London CAReS is fully supported by the City of London through the London Homeless Prevention System which is aimed at the reduction and prevention of homelessness through housing with support. The collaborative partnership between Addiction Services of Thames Valley, the Regional HIV/AIDS Connection and the Unity Project for Relief of Homelessness are funded to provide London CAReS service delivery.
Started as a pilot project in 2008, the five-year pilot came to an end in 2013. In January 2014, London City Council approved ongoing funding for London CAReS. The Street Outreach became fully operational 24 hours a day, 7 days a week, with a continued Housing First approach.
----- 
Born of Pillar's initiative to create a London social innovation shared space, now called Innovation Works, the Social Innovation Exchange is a monthly gathering for cross-sector innovators, entrepreneurs and collaborators to come together for vital conversations.  
Using the London Community Foundation Vital Signs community report (www.londonvitalsigns.ca) as its launch pad, the 2016 Exchange will focus on key issues impacting our city. 
Each month will be a different topic jointly led by Pillar Nonprofit Network and London Community Foundation. 
The Exchange will take place at Goodwill Industries on the 3rd Wednesday morning of the month from 7:30-9:00 am: 
January 20
February 17
March 16
April 20
May 18
June 15
Target Audience: Cross-sector innovators, entrepreneurs, collaborators and community-builders
The Social Innovation Exchange is being presented in partnership with Goodwill Industries, London Community Foundation, Ontario Trillium Foundation and Pillar Nonprofit Network.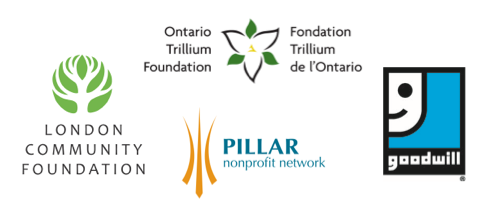 Thank you to our 2016 Professional Development Sponsors: