These 5 convenient 45 minute sessions are designed for a busy organization wishing to learn about bottom-line focused insights into tools that include Facebook, Twitter and LinkedIn.
Geoff Evans will focus on development opportunities for social media in nonprofit organizations and enhance relevant skills and knowledge-base for your organization to successfully manage an ongoing social media strategy. These sessions will explore both basic and advanced strategies.
Choose one or all sessions from these topics:

October 2- 11:00-11:45 am
Optimizing your Personal Linkedin Profile
LinkedIn is a powerful tool for building your organization's network amongst professionals and business owners in order to attract resources and raise awareness.  The first layer of LinkedIn participation is your personal LinkedIn Profile.  This webinar will share tips for optimizing your LinkedIn profile in order to tell your story and the story of your organization in the most compelling way possible.
October 16 - 11:00-11:45 am
Building an Effective Company Page on LinkedIn
LinkedIn provides a wide variety of features that enable you to create visibility for your organization while developing important strategic connections with business partners and supporters in your community.
This session will discuss the setup and management of LinkedIn Company Pages, effective participation in LinkedIn Groups, and proactive processes for identifying and connecting with strategic partners for your organization.
October 30 - 11:00-11:45 am
Facebook News Feed Algorithm

Everyday Facebook sorts through upwards of 1,500 stories to share with each individual Facebook user.  Only a fraction of those stories ever reach a user.  To facilitate this process Facebook has developed a News Feed Algorithm that picks and chooses the right content to share with the right person at the right time.  This means that your organization's Facebook posts might not be getting seen by your fans.  To vastly improve your Facebook results you need to understand the ins and outs of the Facebook Newsfeed Algorithm. This webinar will walk you step by step through the Facebook News Feed Algorithm and will outline 5 key steps to succeed with Facebook.
November 13 - 11:00-11:45 am
Twitter Tips

Twitter is one of the most challenging social media tools to use for organizations.  Twitter has a unique syntax and unusual post limitations that make participating successfully both difficult and frustrating.  This webinar will explore the ins and outs of Twitter and provide tips for using it most effectively as an NPO.
November 27 - 11:00-11:45 am
The Perfect Post

Learn best practices for creating the perfect post based on content, layout, format, and timing through both Facebook & Twitter.  In particular, the session will explore how to navigate and interpret Facebook Insights to customize participation for your unique online community.
For more information on the sessions please click here
Investment:
Pillar Members:
1 webinar: $25
3 webinars: $60
All 5 webinars: $100
Non Members:
1 webinar: $35
3 webinars: $75
All 5 webinars: $125    
About the Facilitator: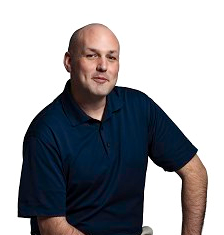 Geoff Evans is an international speaker, columnist for both Advocis' Forum magazine and the London Free Press, and most recently part-time professor in the faculty of Arts, Media & Design at Fanshawe College. Geoff spent fifteen years in the financial services industry as a financial advisor, trainer and business coach with companies that include Clarica, Sun Life and London Life/Freedom 55.
In 2009, Geoff launched his own company, Social Media Coach, with the goal of helping businesses leverage social media more effectively. Geoff has had the opportunity to join the Pillar community on a number of occasions to provide social media insight and always looks forward to giving back. In fact, through Fanshawe College Geoff facilitated an opportunity for 19 local non profits to receive free assistance from his students in the "Technology & Trends" course.
Our 2014 Professional Development Sponsor: