Luis Patricio, SDG Cities Co-Lead (London)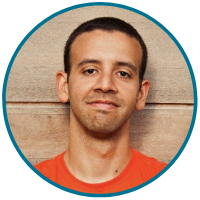 Luis has been involved with non-profit organizations since 2007. While working part-time as a software developer, Luis coordinated CSA initiatives, led martial arts classes for kids, co-founded a Waldorf School and spearheaded several initiatives to promote urban cycling.
Luis has a Masters Degree in Urban Management. He has been working with the Sustainable Development Goals(SDGs) since 2019. One of his main projects was localizing the SDGs in London Ontario while he was working at the London Poverty Research Centre.
Luis believes that many of us are already working towards a better future. Our next challenge is to learn how to collaborate more efficiently. In his current role as SDG Cities Co-Lead, his main goal is to use the SDGs to connect the dots in four different ways: cross-sector collaboration, social, environmental and economic integration, alignment with multiple levels of government and leaving no one behind.
His own personal mission is to enable regenerative cities by increasing the capacity to understand, shape and communicate urban experiences. 
Originally from Brazil, Luis is in the process of becoming a Canadian citizen. When he is not tackling those big questions Luis can be found playing with his three kids, reading sci-fi, baking or taking his bicycle for a spin to one of the big lakes.