Susannah Gergich Manager, Learning & Development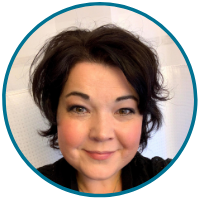 Susannah Gergich is a champion of lifelong learning and strives to connect community to people and resources. As the Manager of the Learning and Development program at Pillar Nonprofit Network, she is involved in managing all aspects of events including planning, communications, execution and evaluation of Pillar's workshops and networking events. She likes to organize things, connect the dots and ask questions. 
Susannah has an undergraduate degree in communications specializing in media and culture and a Bachelor of Education. She comes to Pillar with a background in advertising as a media buyer/planner and in the education sector as an elementary and ESL teacher. Her role at Pillar is an ideal fit- combining her background in communications, education and her love of community.