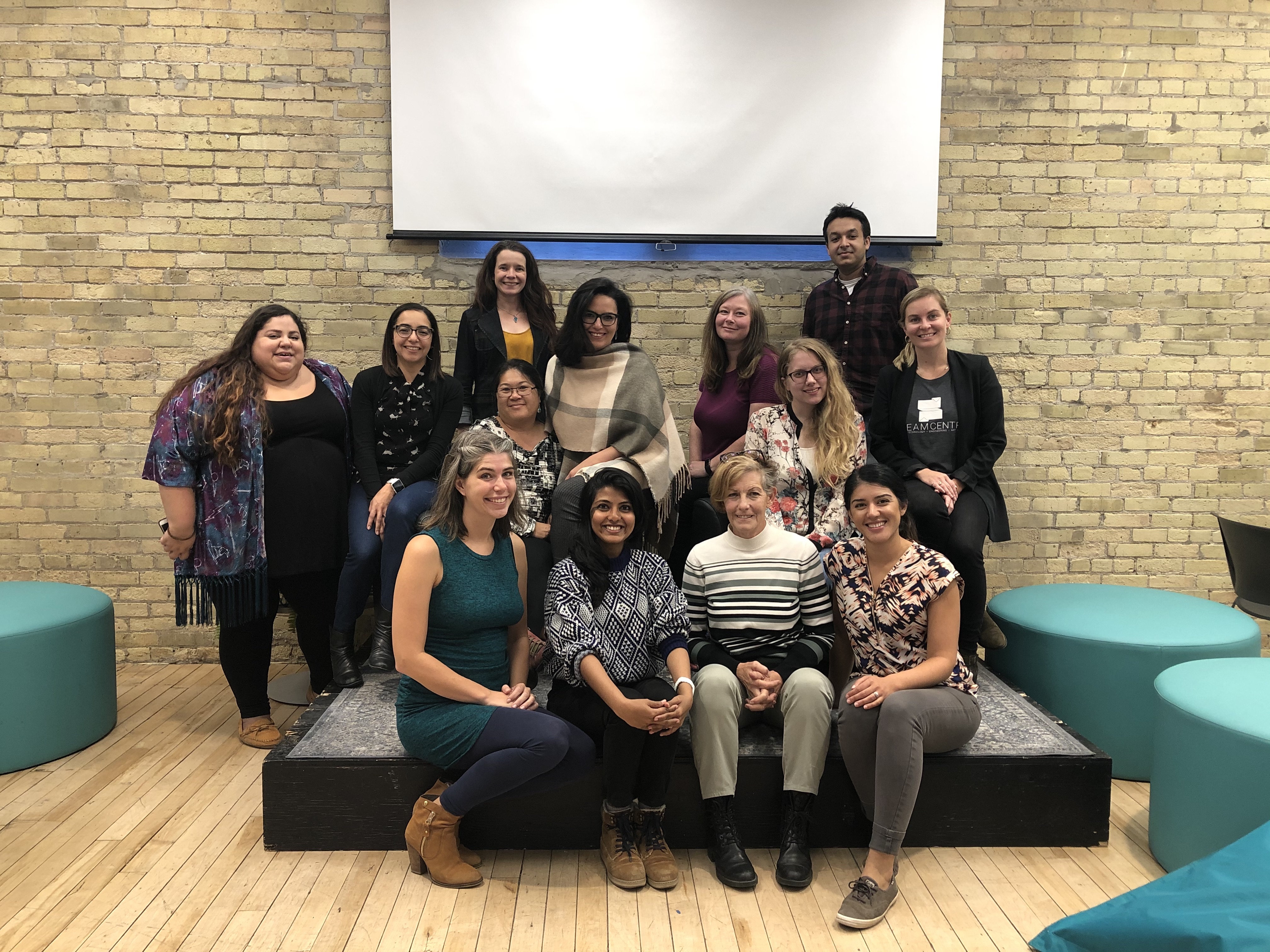 The Fall 2019/Winter 2020 Libro Social Enterprise Incubator cohort is changing the world through the work that they do. These organizations do the work of centering the voices of youth, building resiliency in communities, connecting people with nature, offering education, creating community experiences, improving the way people interact with the world around them, and supporting Indigenous communities and programs. 
The latest cohort have made impressive progress setting goals and reorienting their paths forward in their engagement with 1-on-1 coaching, each other, and the Pillar and Innovation Works communities. 
KW Junk Music is an organization that diverts items from the landfill and recycling plants to make musical instruments. Their mandate is two-fold:
1. They strive to make music accessible to everyone
2. They encourage people to think about their sustainable practices
They offer customizable workshops, programs, and events designed to fit your needs.
Atlohsa Gifts is London's leading retailer of authentic items from First Nations, Métis and Inuit artisans. With a newly expanded selection of men's and women's accessories, moccasins, jewellery, traditional medicines and home décor, there's something for everyone. Shop from Pendleton, Oscardo and Monague to beautiful hand-crafted local designs.
Beautiful Edibles by Spencer Creek
Beautiful Edibles by Spencer Creek encourages growing your own good food close to home. The organization is committed to building lifestyles that include improving families', students', and businesses' ability to connect with the freshest, best tasting, healthy food possible by encouraging everyone to participate in growing edible plants that offer up surprising connections with mother nature and what growing allows us to experience in the city and its surrounds. They mentor for success so They grow successfully, add to their personal wellbeing and gain insights into the how simple resilience building can be at home, school, or work. We connect through design, consulting building, workshops, consulting and programming at schools, any not for profit organization, business, or family.
Budding Artists preserves children's imagination. Budding Artists would like to engage families in using children's artwork as design and raise funds for their favourite charities.
Cute Animal Therapy is a video game design social enterprise that creates games to improve users' mental wellbeing through play! Cute Animal Therapy introduces players between the ages of 6-12 years old to the concepts of mental wellbeing and helps build healthy coping skills by gamifying real-world emotional management exercises. We believe that games can be used to promote healthy, positive experiences for users that impact their lives and their communities outside of the game world.
Gūmbal
Gūmbal embodies a vision for mobilizing social change addressing the needs of children experiencing marginalization from diverse global contexts through participatory arts-based projects. Building from each participatory project with children, transformative agendas will be accelerated in collaboration with local community organizations.
The be.Tween project's mission is to make the world a happier place, one child at a time.
From the fashion industry to social media to bullying from their peers, tweens can be left feeling confused and alone. At 9 – 12 years old, they're not quite children anymore but not teens, either. There is a lot of pressure on children of this age group. be.Tween project is a photography project that celebrates tweens at that time in their life when everything is changing.
Positive impacts include:
Deeper communication between children and their communities
Stronger support systems for challenging times
Increased confidence so they can interact with the world in a more positive way
Inclusion is one of be.Tween project's core values. In honour of that, ten percent of each sale is set aside to provide a be.Tween project experience for children who lack the financial means to participate otherwise.
SpeakYourMind was built to create, distribute, and support highly customized software and assistive devices for individuals who are unable to effectively communicate due to neurological injury and disease. They intend on making the days of outrageously expensive, unreliable, antiquated, and complex Augmentative and alternative communication (AAC) devices a thing of the past.
Community Farm (to be named)
The farm is a social enterprise focused on food production using biodynamic practices and related community programming. Their purpose is to grow the sustainable agricultural movement and cultivate important connections between urban and rural life.
W2R Solutions is a waste diversion consulting firm. They help businesses divert their waste stream. Their approach to waste diversion is through cost reduction, efficiency programs, and creating connections within the industry.
The mission of the STEAM Education Centre is to educate and empower learners to imagine and create the future through play, ingenuity and innovation using science, technology, engineering, art and math (STEAM). In doing so, they create interesting and engaging curriculum for teachers and students, lead workshops for all ages of learners and provide a collaborative space where the public can access 3D printing, CNC, and other STEAM learning tools.