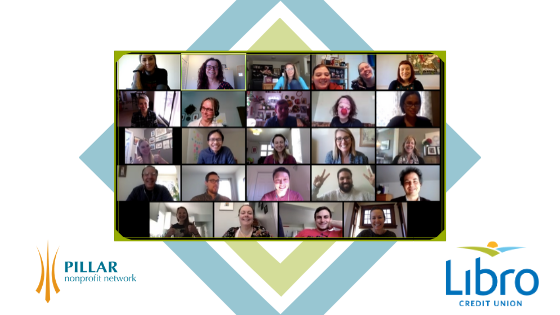 The Social Enterprise Incubator, sponsored by Libro Credit Union (a Certified B Corporation), is as much an entrepreneurial support program as it is a community of people creating positive change through work at the intersection of purpose, prosperity, and measurable benefit. The Spring 2020 cohort brings together change makers who are passionate about strengthening community, food systems, and personal resiliency through their work. During program orientation, Pillar team members observed that a core theme shared between the social enterprises was a focus on United Nations Sustainable Development Goal 3 - Good Health and Well-Being, and this is just the start. These growing organizations address a web of challenges that exist in the world today.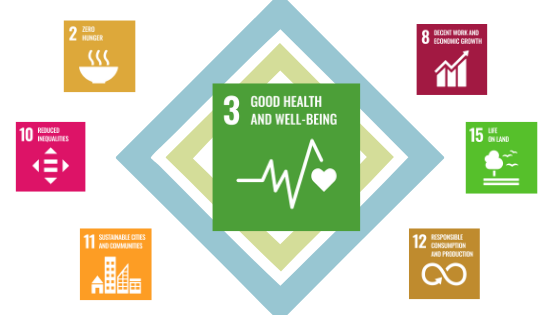 Meet the Social Enterprises
A.R.I.S.E. is a social enterprise dedicated to developing and sustaining a community seed network. Seed saving is a way to preserve the biodiversity which is at risk, while helping us to remember our deeper connection to the land. A.R.I.S.E tries to provide ethically sourced seeds native to the Antler River and the Carolinian zone in which we are located.
Beecuz develops and facilitates innovative, skill-based workshops and educational curricula that provide youth with the tools and resources needed to proactively address and care for their mental health. Currently, Beecuz facilitates a 12-week school program for students in grades 4-6 that consists of six, two-week modules. Students start the program by learning about the distinction between mental health and mental illness (Module 1). They are then taught about the power of passion and perseverance (Module 2) before given the opportunity to develop their self-belief and confidence (Module 3). Next, Beecuz introduces students to the basics of neuroplasticity and the ability to rewire your brain (Module 4) before talking about mindfulness and gratitude (Module 5). Finally, the program concludes by teaching students about strong relationships, safe spaces and everyday leadership in order to translate knowledge into action (Module 6). To date, Beecuz' school program has reached more than 800 students and over 20 teachers in London, Kitchener and Waterloo. In the last two years of operation, Beecuz has acquired funding from the KW Awesome foundation, TakingITGlobal, and the Mental Health Commission of Canada, and received support from School Mental Health Ontario.
ByClaire
ByClaire curates and sells pre-loved items and is currently reselling books, clothing, and accessories. Founder Claire Crossley launched this social enterprise in January 2020, after her job in the nonprofit sector was eliminated due to provincial funding cuts in June 2019. This social enterprise started based on Claire's immediate financial need and with zero financial investment; ByClaire is now a self-sustaining social enterprise and sources items through consignment (60% to clients) and donations. Claire will also offer WorkshopsByClaire teaching others how to create a part- or full-time income; too many people are living precariously with only part-time or no employment options and especially now with Covid. ByClaire will hire 2-3 Ontario Works (OW) receiptients by Summer 2020 paying each contract employee enough to complement their monthly support. Monthly rates for Ontario Works leave individuals without food and basic necessities, and this small but extra part-time income will feed one indiviual. Finally, reselling pre-loved books and clothing is good for the environment, as fast fashion is one of our greatest consumables and therefore contributors to our landfills.
Founder Jen Hewson is an Intuitive Counsellor and Inspirational Speaker. Her mission and vision for Canadian Women Healing Our World (CWHOW) is to increase equitable opportunities for women to access integrated wellness services for improved personal growth and emotional healing. Through collaborative partnerships with other wellness professionals, and Jen's own expertise, women that face social inequities are able to attend workshops, classes and events, that help improve their overall health and wellness. Women that complete CWHOW's Life Alignment Program are offered the opportunity to take the stage and tell their courageous stories in a bi-annual Speakers Series event each year. These events are in support of organizations that directly help improve the lives of women.
The Cavendish Community Food Hub (CCFH) project is a community driven project that intends to repurpose a City of London storage site located in Cavendish Park as a vibrant center for urban agriculture. The Food Hub will consist of multiple hoop-houses with raised, wheelchair accessible beds for vegetable production, tool sharing library, composting facility and outdoor meeting and celebration space for the community. The infrastructure will be used for training people with a wide range of abilities how to grow food in raised bed gardens. The food produced at the Food Hub will be distributed along the thirds model of (1) one third at full price, (2) one third discounted and the (3) the last third as gifts to people and organizations in need. The Food Hub will also provide education opportunities for children of all ages on what it takes to grow food in an urban setting as well as provide the community to come together and celebrate local food. Ultimately the Food Hub will serve as an incubator for innovation in urban agriculture in London and its region. It will serve as a model to be replicated across the city.
Cliff Gliders is built on the belief that everyone is capable of achieving amazing things with the right support, and "amazing" looks different for each person! Unfortunately for adults living with disabilities in Ontario, many services end upon finishing high school. The transition to adulthood is so drastic, many people with and without disabilities describe it as "falling off a cliff." For that reason, Cliff Gliders offers support for youth beginning in grade 7 (approximately 12 years of age) through the age of 29 (though no one will be denied assistance due to age), as well as their caregivers. Services include: skill-building and social activities (by age group and, in some cases, developmental stages), mixed-age social events, voluntary leadership opportunities for older youth, and amplification of youth voices through individual and systems-level advocacy. 
Collective Motion (co.motion)
Collective Motion (co.motion) is a community based, holistic health initiative that takes physical health out of the gym and into the community, while also providing a helping hand. Collaborating with community organizations to support their needs through Co.Motion initiatives where participants will aid a community organization in a task joined with functional fitness to get the same benefits you'd receive at a traditional gym class. Collective Motion is a holistic approach to physical health, community care and an inclusive way for Every Body to get involved.
Feed London
Feed London is positioned as a for-profit venture, with the mandate to make a social impact in the London, ON community. Our primary social impact goal is to contribute to the local food security systems in London through reprocessing foods which are going to waste, repackaging, and distributing meals. This will all be executed, while encouraging sustainable lifestyles to safeguard the environment, by using social media to spread education but also through the opportunities to individuals in the London population looking to enhance their skills in management and the culinary arts through partnerships with various organizations and schools.
Impact London is a peer-led non-clinical organization that serves the community to reduce poverty and addiction. Their team is made up of an amazing group of people that have lived experience with poverty, addiction and mental illness. They are passionate about helping others move through their journey without stigma and isolation. Impact London offers a wide range of programs to assist clients in moving forward in their recovery and educational programming to assist them with obtaining employment. Impact London also offer employment opportunities while building the necessary skills and routines to retain future employment. Currently, Impact London is leading efforts to support people experiencing homelessness during COVID-19. 
Permaculture for the People is a newly developing urban micro farm, apiary, and learning hub based on permaculture and social justice principles. They hope to offer people hands-on experiences in urban agriculture, medicinal herbal gardening, and beekeeping while building a sense of community and neighbourliness. In 2020, they are offering a series of learning opportunities and consulting services related to permaculture and gardening. Permaculture for the People will also be sourcing potential sites for the micro farm and apiaries.
Seniors Community Talent Network
Inspired by statistically recognized wicked challenges for Seniors, charities and business talent recruiters, the Seniors Community Talent Network will be dedicated to diffusing theproblem of ageism within the workplace and power up the wolunteer workforce for local charities "stuck' without funding to recruit excellent, well-matched talent. Just as importantly, the Talent Network will offset the pernicious and burgeoning crisis of social isolation and loneliness within the Senior population, supporting wellness in terms of both emotional and financial currency for a collage of community members. The idea is seamlessly bonded with the global vision and values of diversity and inclusivity.
Sus·te·nance
Founder Tawee Donchai grew up surrounded by textiles in Northern Thailand, as well as communities affected by poverty and other social issues. As he became an adult, he wanted to make a positive difference in communities such as these and partnered with local experts and artisans to develop sustainable businesses. In 2018, he moved to Canada with his family (including Co-Founder and wife, Beth) and still feels compelled to do what he can to connect the two worlds - Asia and North America - in order to make positive and lasting change. Together, Tawee and Beth want to be a bridge to provide a way for socially conscious citizens to celebrate Asian artisans, helping them earn fair wages so they can raise resilient families while also providing North Americans with ethically- sourced products.