Organization Name: London and Area Association for Volunteer Administration (LAVA)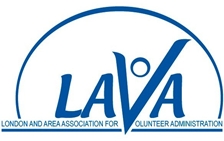 The London and Area Association for Volunteer Administration is an association of Managers of Volunteers in London and Area who seek to be professional caring people through networking with like-minded individuals.
What are three things that you want people to know about how you or your organization creates change in our community?
We provide an opportunity for individuals in the field of Volunteer Management and Administration, either as a professional or on a volunteer basis, to meet with others in the field to share successes, work on challenges, explore opportunities and gain valuable skills and knowledge offered by LAVA members and partners in London and area.
Our meetings are on the third Tuesday of every month from 8:30 a.m. to 10:00 a.m. (except in July & August).
We love meeting new people!
Do you have a story you would like to share?
Our members have submitted stories about amazing people who help lift communities through volunteer service. You can read the stories in this year's publication on our website - www.londonava.ca.

Why are you part of Pillar Nonprofit Network?
We enjoy collaboration - being a part of the Network helps us further our reach.
Learn more about LAVA at www.londonava.ca or connect on Twitter.
---
Member Moments highlights our members, sharing stories about what's going on in our community. 
Does your organization want to be included? Email membership@pillarnonprofit.ca.