We are delighted to announce the addition of new staff members for the summer! They will bring their expertise to special projects at Innovation Works and VERGE Capital, as well as Pillar's Impact Consulting and Communications programs. We look forward to learning from their contributions to the team.

Matthew Gennaro
Matthew holds an undergraduate degree from King's University College and a diploma in Nonprofit Management from Western University. He has previous experience in the nonprofit sector as a Youth Career Counselor, as well as through volunteerism with Youth Opportunities Unlimited. He will be putting his Nonprofit Management knowledge into practice to support Impact Consulting and VERGE Capital.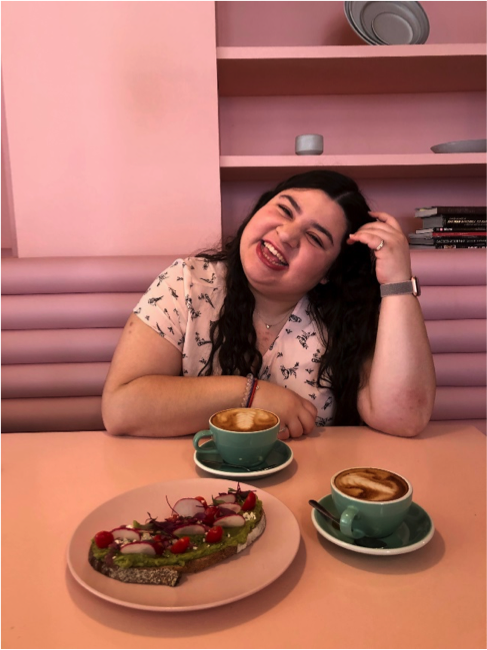 With a passion for community building and engagement and with many diverse experiences, I am so excited to join the Pillar family as a summer intern from Western's Not-for-Profit Management program and for the opportunity to contribute to Pillar's impactful role in our community. I have always been passionate about storytelling and exploring different ways to connect with those around me, whether it be through photography, arts, writing, social media, or simply engaging face-to-face. I am looking forward to sharing stories from the rich and vibrant Pillar community to continue the organization's ongoing goal to connect individuals, organizations, and enterprises to Pillar's mission of fostering positive community impact. 
Throughout my life, I have been engaged with my community through school leadership positions, youth opportunities such as the London Youth Arts Council, and university opportunities including the Early Outreach Conference and the Global Minds Fellowship. These experiences have only increased my desire to inspire and empower community members, create a sense of belonging in my community, and employ the power of storytelling. Upon completing my Bachelor of Health Sciences with an Honors Specialization in Rehabilitation Sciences, I have gained a greater understanding and appreciation for social determinants of health and the various factors that affect individual and community well-being. I am also specifically passionate about working with children and youth and mental health. When not at work or school, I may be at a local coffee shop, browsing through bookshops, watching theatre, attending exciting local community events, or discovering new local eats with friends. 
I look forward to continuing to learn about issues that touch our community and engaging with inspiring community members, organizations, and leaders so we can strive to build resilient communities together.

Sam is a current volunteer at Innovation Works, servving as DECA Coordinator. For the next two months she will join the Innovation Works staff team as Administrative Assistant. Samanta is a Master's candidate at Western University. Her academic interests are in health equity and public policy. In her free time Sam organizes a book club that meets at Innovation Works every month.

Martha is an Alumnus of Seneca@York Graphic Design and Independent Photography Program. After 8+ years of experience in graphic design and 4 years in print production, she has gained valuable knowledge and skill assets in digital printing, social media and web maintenance principles.n ambitious, passionate, creative and unique artist and photographer, Martha is inspired by her environment, life and work experiences at companies that make a difference in the community. She will be joining our Communications team.

With five years experience in marketing and communications in the public and private sectors, Kaleigh will be gaining nonprofit experience as Pillar's Research and Storytelling Assistant. As a graduate of Western University in Media, Information and Technoculture, Writing, and Public Relations, and having studied Marketing through McMaster, she comes to the role with a diverse scope of experience spanning strategic planning to creative writing. She looks forward to using her passion for creative storytelling to create engaging and informative content for our members and stakeholders.

Samuel originally reached out to us inquiring about internship opportunities, as he wanted to learn more about VERGE Capital and Impact Consulting after hearing about Pillar in a presentation delivered by Alegria 3 Inc. on campus. He has now been hired as a Business Development Assistant for the Impact Consulting program. Sam is a first-year Integrated Sciences student at Western University and says he was drawn to Pillar for our work in enabling local entrepreneurs to make real impact; he wanted to contribute to that impact in the London community. His B2B experience as a Corporate Relations Manager at AIESEC and as a Pro-Bono Consultant with the Ivey Fintech Club make him an asset to our team.