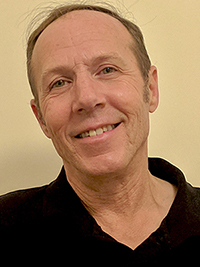 We are happy to introduce you to our new Membership Engagement Manager, Paul Seale! His role is designed to support and amplify the impact of our membership and network. Paul will be growing the network and deepening connections with members of our network and our community. He will facilitate animation and engagement activities with a primary focus on inclusion, collaboration and community development. 
Paul has been an archivist, an academic, a restaurateur, and a communications professional, but is probably best-known in London for his years of grassroots community development. Having worked in the public, private, and nonprofit sectors, he is convinced that the people who drive these pursuits are more similar than different and sees our common dreams as opportunities for collaboration. A self-described "engagement geek," Paul believes that everyone wants to be connected to a larger purpose and that the real work is to remove barriers to belonging. 
Fun fact: Paul gets around by bicycle all year-long, but is still working on stringing together 365 consecutive days of riding.