Allyson Renwick, 
Network Engagement Coordinator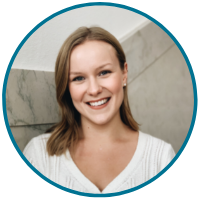 Ally Renwick is passionate about network collaboration, stakeholder engagement, and helping people find their place in community. Ally has experience in developing actionable and tactical campaign plans to execute resource development goals and enjoys engaging with members, donors, and sponsors to learn how she can support the good work they are doing in the community. Through her work at Pillar, Ally hopes to strengthen her community-based leadership skills, to learn from other social actors and to connect and exchange ideas around shared development challenges to catalyze change.
Ally holds a BA in Sociology from Western University and has recently graduated from Western Continuing Studies with a diploma in Not-for-Profit Management.
Ally's personal mission is to support and foster network collaborations to break down silos in the social sector in order to move forward towards transformational change.
Ally is a reader, a cross-word-puzzle doer, and a dessert person.