---
Social enterprises are nonprofit, for-profit & cooperative organizations using business strategies to achieve positive social and environmental impact.  Pillar provides access to support and expert knowledge to social enterprises at all stages of business development, from idea to growth.
Social Enterprise Coaching
Talk with Pillar's Social Enterprise Team, who will help guide you along your social enterprise journey. From ideas to growing social enterprises, we want to hear your story! Connect with our social enterprise coach to ask questions, receive guidance and access resources to help you reach success.
Fill in your profile & our coach will contact you!
---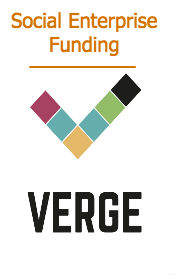 VERGE Capital helps social enterprises (nonprofit, for-profit and cooperatives) bring their business ideas to fruition through two social finance loan funds. VERGE Capital has catalyzed over $3.5 million in impact investing, shifting capital towards our community's most pressing social and environmental challenges.
     1. The VERGE Capital Startup Fund provides loans to local early-stage enterprises with both a solid business case and a strong community impact model. 
     2. The VERGE Breakthrough Fund is Southwestern Ontario's first impact investing fund providing growth capital to social and environmental enterprises.
For more information, check out www.vergecapital.ca or contact socialfinance@pillarnonprofit.ca.
---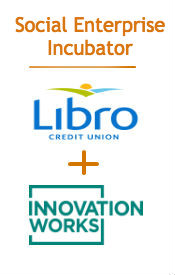 Starting a new social enterprise? Embedding social values into an existing business? Creating a sustainable model for your nonprofit? Give yourself the best chance of success by emersing yourself in the right environment. Sponsored by Libro Credit Union, our social enterprise incubator gives budding entrepreneurs a front seat into the world of social enterprise.

Participants will join us at Innovation Works for 6 months and work with Pillar staff, Libro Credit Union staff, volunteer Business Advisors and the Innovation Works community.
Key highlights:
- 6 months access to Innovation Works
- 1-1 Coaching with Pillar's Social Enterprise Coach
- 1-1 support from a volunteer Business Advisor specialized in your area of need
- Social Enterprise resources,
- A network of social enterprises at all stages of development
Applications accepted every 3 months.