The On COVID-19 Project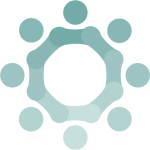 Launched in June 2020, the ON COVID-19 Project is a co-operative grassroots, volunteer-based endeavour. Bringing together your friendly neighbourhood nerds, active citizens and change-agents in order to help keep Millennials and Gen Z informed and engaged with COVID-19. Through harnessing the combined potential of volunteerism and social media, the #ONCOVID19Project strives to disseminate information that is shareable and easy to understand. The content we create is always credible, concise, and Canadian.
Our talented team come from a variety of backgrounds and have experience in countless fields - they sift through academic journals and find evidence-informed information, then display this work in fully branded graphics. Let us find the answers to your questions so you can focus on all the new normals of your day-to-day life. You won't have to visit any new platforms to see our work - we come to you by mobilizing our team members and partners to reshare on their social media accounts.
Get Involved:
Volunteer Opportunities, Jobs & Events
| Post date | Title | Body |
| --- | --- | --- |
| September 16, 2020 | Virtual Volunteering at a Public Health Start Up | Application Form: https://forms.gle/ReV8y5shi2UL2e4RA We are always actively seeking new volunteers who want to contribute to this project! There are two main levels of involvement: Core Team: Associates - 4 - 6 hours / week External Team: Partners - 1hr / week We have over 70 core team members in... |
| August 7, 2020 | Join The ON COVID-19 Project | Virtual Volunteer Opportunity, 4-6hrs/wk! Collaborative, Creative, Innovative and Compassionate Volunteer Culture/Environment! Gain valuable virtual work experience and contribute meaningfully during a global pandemic to disseminate information! Application: https://forms.gle/Cuncm3K9z2G2GLMT9... |