519Pursuit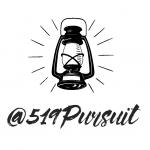 Mission: Our mission is to create friendships with a lasting connection and positive impact.
Vision: An inclusive community where those facing extreme poverty can hit the reset button in order to re-energize, overcome their unique challenges, and reach their full potential.

What does it mean to be apart of 519Pursuit?
It means being a part of a strong, resilient team. It means being a part of a connected community that wants to do better for everybody. Amongst the canopy of connection and humanness is truly an inspiring network. Everybody for everybody.