Dawn Burns, Executive Assistant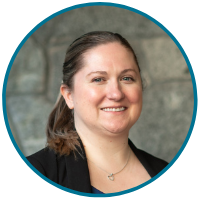 Dawn was born and raised in London but has spent the last few years on beautiful Vancouver Island with her fiancé who is active Canadian Military.
Dawn began her career in public service in London where she served the Executive Assistant to the London City Council as well as the Chief City Planner. Moving to Vancouver Island in 2018, Dawn was able to parlay her experience into obtaining key positions within the Department of National Defense (DND) and with the Capital Regional District (CRD) participating in the construction of a new wastewater treatment plant and assisted in their Regional Affordable Housing group. Before moving back to London, Dawn was working with Royal Roads University as the Executive Assistant to the President and Vice-
Chancellor.
Dawn holds a Diploma in Executive Office Administration (2010) from Fanshawe College in London where she graduated with distinction having received both the Dean's and President's Honour Roll recognition of academic excellence.
In her free time Dawn enjoys baking, crafting, and exploring local communities with her fiancé and their dog Monroe.