Dharshi Lacey, Vice-President, Equity, Inclusion & Governance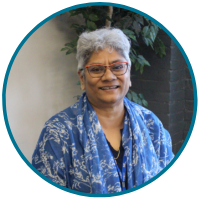 Dharshi has worked for over 20 years in the nonprofit sector. She has many years of experience in Inclusion and Equity Work. She has facilitated sessions with boards and organizations to help them embed an inclusive lens in their leadership and operational work.
Dharshi also leads professional development workshops on board governance for Pillar Nonprofit Network and offers consulting services to nonprofit boards.