Pillar Nonprofit Network is looking to give aspiring artists and inspired changemakers the chance to join forces. For all youth who are ready to invest in their community; Art for Impact is here!
This fall, Social Six will be accepting 15 young people into our Art for Impact program. Over the course of 6 weeks, you'll work closely with our team to get hands-on experience with visual arts, environmentalism, entrepreneurship and social innovation. As a team you'll get to know a potential art client who is looking to furnish their new space with environmentally rooted art, and your goal is to get creative with upcycled materials in whatever way moves you. We'll also host workshops that bring together our two big themes of art and the environment, and you'll get to meet key community leaders in the impact space. 
No experience with art? No worries, we are seeking a range of experience levels. Each participant will receive professional art training and any materials they need to create their art. This program is valued at $1000, but with the support of our funders we are able to offer it completely free of charge.
WHO SHOULD ATTEND?
This event is intended to support high school students grades 9-12, with an interest in art and/or the environment. No art experience is required for the program.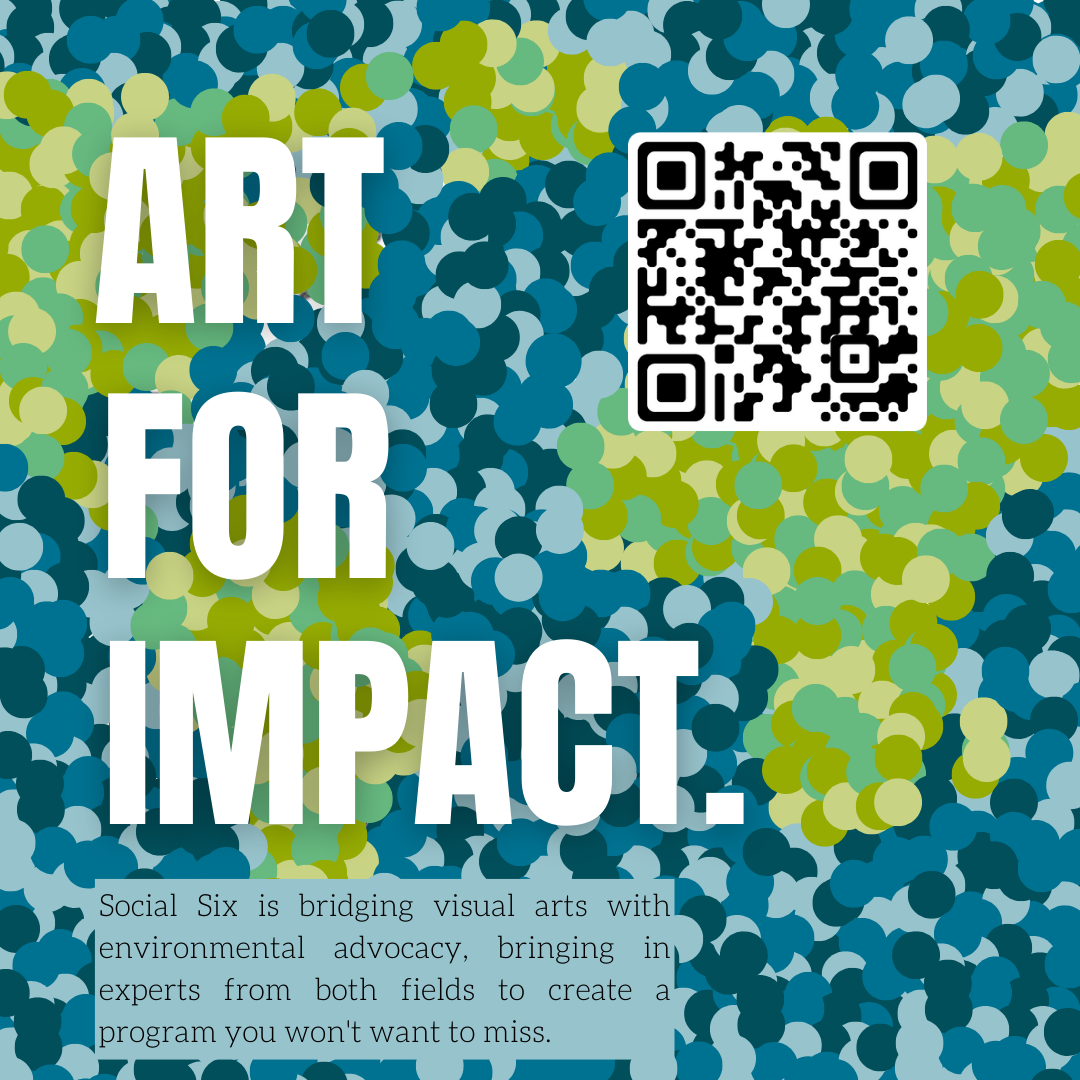 ---------------------
WHY ATTEND? WHAT ARE THE BENEFITS? 
---------------------
Get professional artistic training and access to art materials

Build experience working on a professional art project for a local business

We cater to all experience levels, and each individual will have support corresponding to their experience

Meet other high school students and create real friendships

Have a positive impact on the city you live in and help a local business recover post COVID

Program value is $1000, but youth can participate for free
-------------------
KEY DATES
-------------------
The project work team will meet every Thursday from 5-7pm, in person at Innovation Works. Attendance every week is mandatory, but we will make accommodations for those who need it. Please see the key dates and descriptions below
October 20 - Youth Action Team + Art Workshop
October 27 - Social Innovation & Art + Scavenger Hunt
November 3 - Project Work + Art Workshop
November 10 - Hands on Social Enterprise & Environment session
November 17 - Project Work + Art Workshop
November 24- Project Work 
December 1 - Environmental session w guest speaker + Project Work
December 8 - Art Gallery
PLEASE NOTE: If you're not selected for this project you'll still have the opportunity to attend some of the workshops this fall and reapply for another project in Spring 2023.
Thank you to RBC Future Launch, Sifton Family Foundation and Westminster Foundation for their generous support of this event.