NEW: Earn CFRE credits when you attend this workshop!
It's difficult to keep your organization or team on track if you aren't clear what track you're on or what destination you're trying to reach.
Designed for board members, Executive Directors and anyone else responsible for casting strategic vision, this workshop will demonstrate the value of having a collaboratively-developed strategic plan. It will offer dozens of practical considerations to take into account as you prepare to plan. It will help you design a planning process that is aligned with the needs and resources of your organization. Not only will you leave with tools and templates to guide your planning, but you will have been given time and coaching to begin actually filling them in. And you will be equipped with strategies to ensure your plan breathes life into your team rather than gather dust on a shelf.
Led by a masterful facilitator who brings over 20 years of experience walking hundreds of organizations through effective strategy development processes, this highly engaging and practical session will offer you clarity about what you need to know and to do when it comes to strategy development, and a customized road map to get there.
Learning Outcomes:
Deeper understanding of the value of collaborative strategic planning

Awareness of dozens of practical considerations when planning to plan

Templates to streamline your planning, and knowledge of how best to use them 

Tips to ensure your strategic plan doesn't gather dust on a shelf
Target Audience: Board members, Executive Directors, Senior Managers and 
anyone involved in/interested in setting departmental or organizational strategy
Level: Suitable for all levels of experience with planning
Additional Investment Information:
*What is the Nonprofit Member Discount Rate and who can take advantage of it?
Pillar Nonprofit Network offers 50% off registration fees for some workshops and events (not all of our events)
5 of these spots available per event and they are first come first serve
Additional spots may be added at a later date. If you have already registered you cannot apply the discount
Only applicable to

Pillar Members
Nonprofit ORGANIZATIONS
Who pay a $75.00 membership fee indicating that their operating budget is less than $100,000
Note that all staff and volunteers of these nonprofit organizations can use the promo code
The special rate is NOT applicable to individual members

To receive the promo code and take advantage of the Nonprofit Member Discount please email education@pillarnonprofit.ca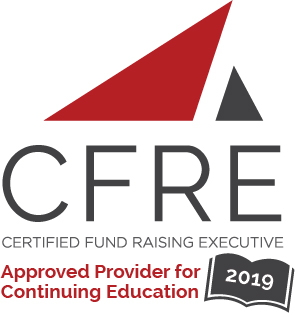 About the Presenter:
Dr. Rebecca Sutherns is an insightful and high energy collaborative strategist and world class facilitator who has served as a trusted advisor to hundreds of mission-driven organizations in Canada and internationally. Rebecca brings intellect, enthusiasm and varied experience in strategy development and collaborative leadership when speaking, writing and mentoring. She is a skilled communicator, with a particular gift for helping leaders make wiser decisions faster.
As the founder and Principal of Sage Solutions, a consulting firm based in Guelph, Ontario, Rebecca has facilitated customized strategic processes for community benefit organizations for more than 20 years. She provides strategic coaching and planning services, with an emphasis on professional facilitation, stakeholder engagement and evidence-based decision-making.
Rebecca holds a PhD in sustainable communities and a Master's in Public Administration. She is the author of "Nimble: Off Script But Still On Track – a coaching guide for responsive facilitation." She writes a blog called "Wiser Decisions Faster."
For more information, including a full client list, see www.sage-solutions.org or www.rebeccasutherns.com
Thank You to our 2019 Learning & Development Sponsors: