Are you starting a new social enterprise?
Embedding social purpose into an existing organization?
Creating a sustainable financial model for your nonprofit? 
Give yourself the best chance of success by immersing yourself in the right environment.

Sponsored by Libro Credit Union, our Social Enterprise Incubator gives you the opportunity to learn from Pillar Nonprofit Network Social Enterprise staff and other social entrepreneurs as you develop a sustainable model for your social enterprise.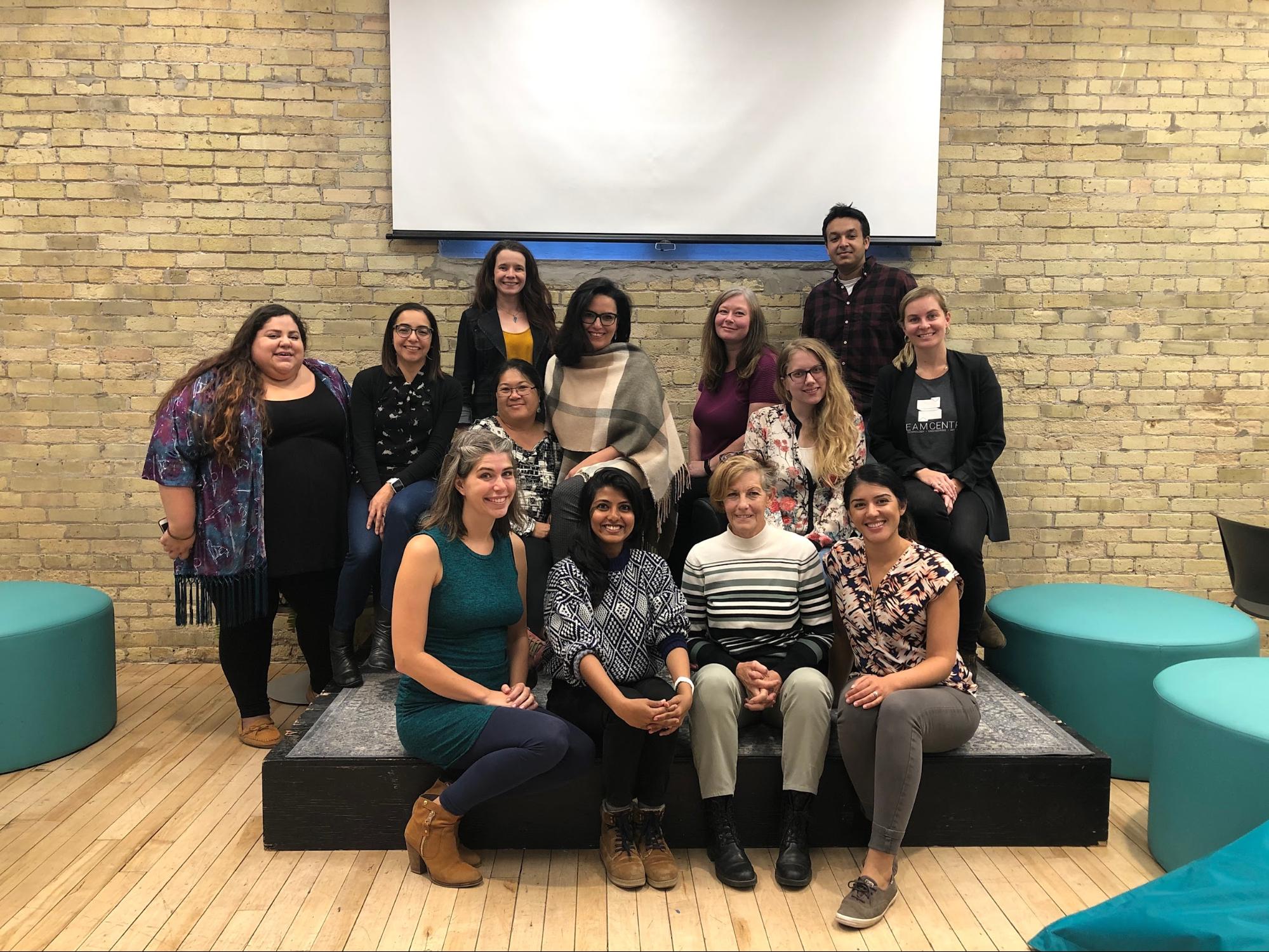 The Fall 2023 cohort is open for applications. Incubator workshops will run weekly from October 26 2023 - January 25 2024. Participants will join the Innovation Works community and work with a Pillar Social Enterprise Coach, with additional support from staff at Libro Credit Union and Pillar Nonprofit Network.


**Applications are due at 11:59 PM Monday, September 25, 2023**


Apply Here!


--------------------
PROGRAM OVERVIEW
-------------------- 
Ten weeks of social enterprise & business development virtual workshops (Thursdays, 2-4 PM, October 26 2023 - January 25 2024, with a 3-week break from December 18 to January 5 inclusive)
Bi-weekly 1-1 social enterprise coaching (week of October 30 - week of January 29, with breaks the weeks of December 18, December 25, and January 1)
Weekly in-person coworking sessions at Innovation Works (optional)
1-1 Office Hours with Subject Matter Experts in Legal, Bookkeeping, and Marketing
12 months free access to Innovation Works
12 months free Pillar Nonprofit Network membership
Access to online databases of legal documents, business plan templates & other social enterprise resources
Connection with Pillar Nonprofit Network's community of social enterprises and nonprofits at all stages of development

Check out what our past participants have to say!
--------------------
ELIGIBILITY & SELECTION CRITERIA
-------------------- 
Open to nonprofit, co-operative, grassroots & for-profit social enterprises
Applicant has a social enterprise business idea they want to explore/grow
Primary participant is in a position of leadership that holds decision-making for the social enterprise (e.g., founder, executive director, program manager for social enterprise); co-founders / team members are also welcome to participate 
Model uses earned revenue (selling products/services) to fund a significant part of operations
Model has a strong emphasis on addressing a social and/or environmental problem that is currently "stuck"
Applicants do NOT need to have existing revenue, but must have a goal of earning revenue during the 6 months
You need to be located within a 45 minute radius of London, Ontario
Age 18 or over
--------------------
KEY DATES
--------------------
Weekly workshops: Thursdays, 2-4 PM
October 26 2023 - January 25 2024
3 week break from December 18 2023 to January 5 2024 inclusive
Applications are due 11:59 PM, Monday, September 25, 2023
--------------------
INVESTMENT VALUE OF THE PROGRAM
--------------------
There is no fee to attend the incubator thanks to Libro Credit Union. The true value of this program if you were to pay for this yourself would be $3,500.00.  It is important that if you sign up for this program that you are committed to attending and completing the incubator.  
1 year Pillar membership
1 year IInnovation Works flex space
5 hours of 1-1 coaching 
Monthly networking / group coaching sessions
Access to Subject Matter Expert office hours
2 vouchers to attend free Learning & Development sessions*  
Up to $200 allowance to be used towards eligible expenses** 
*Subject to availability, some restrictions may apply
** Expenses subject to approval by Pillar Nonprofit Network 
Fill in the application form and tell us how being a part of the Social Enterprise Incubator would benefit you. The application may take up to an hour to complete. All applicants will be contacted for an intake conversation with our Social Enterprise Program Manager and Coach to further understand your organization and needs. 
--------------------
Questions? Want to learn more? Not sure if you qualify?
--------------------

Reach out to vantipolo [at] pillarnonprofit.ca or book a 10 minute call to chat.
Would you like to learn more about our Social Enterprise program and supports? Learn more here. 
Thank You to Libro Credit Union for making this program available to Social Entrepreneurs!