Braving: Leading With Trust 
February 21, 2018 
"Trust is a collection of small choices we make every day."
Brené Brown 
Leadership is vulnerable, and it takes a lot to lead with courage and confidence.
An essential quality of brave leadership is TRUST. Leaders who facilitate conditions for high trust relationships and cultures are more likely to work with high-performing teams. Employee engagement will be higher when there is high trust. To lead in the face of vulnerability, create authentic connections and be resilient, we will focus on trust as a core competency in self-leadership and team culture.
In this interactive workshop, we will explore:
Research that demonstrates trust as a critical element of high-performing and engaged teams
Personal beliefs that inform your orientation towards trust and leadership
How leaders can create an ally circle – people who have earned the right to receive your trust and who you turn to for support
The Anatomy of Trust BRAVING model inspired by the research of Dr. Brené Brown
How to create sustainable conditions for trust in your team and organization
Tips for leading and influencing in a low trust organizational culture
About the presenter: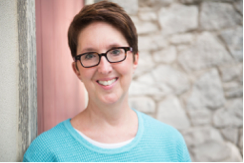 Janet Frood is an internationally certified executive, leadership and team coach who works with leaders and organizations as a caring and provocative ally as they take on bold transformations. Through her business Horizon Leadership she serves clients in the public, private and nonprofit sectors. Janet Frood is a Certified Facilitator of Brené Brown's program called The Daring Way™.  
Return to the registration page                   NEXT SESSION >>>


Generously Supported by the City of London
Thank You to our 2018 Professional Development Sponsors: