Introduction to Relationship Systems Intelligence: A New Paradigm for Leaders
April 24, 2018 
A system is a group of interdependent entities with a common focus or purpose. In workplace relationships, systems can be in pairs, teams, departments, organizations or sectors. Moving beyond Emotional and Social Intelligence, Relationship Systems Intelligence (RSI) focuses on the collective wisdom, skill and experience of the system.   
Current reality demands more focus on the human dimension in the workplace and how to create conditions for effective collaborations and cross-functional teaming.  In the quest to be more effective, efficient and engaging, creating a relationship-based culture is the new norm. Leaders using RSI are also better equipped for the increasing focus on collaboration and collective impact, which requires more intentional focus on relationship design and alignment in order to achieve results.
In this session you will learn about this new paradigm so that you can bring this awareness to your leadership. You will also experience a sampling of tools that you'll be able to adapt for everyday use. 
About the presenter: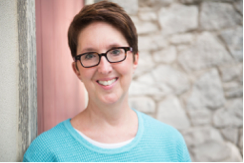 Janet Frood is an internationally certified executive and relationship systems coach.  She is one of four Canadians licensed to deliver the innovative RSI@Work training. Janet provides executive, leadership and team coaching to clients in the public, private and nonprofit sectors. She frequently collaborates when coaching teams to embrace change, design their working relationships, or navigate conflict. When Janet delivers RSI@Work training, she helps teams enhance their overall positivity, boost their productivity, and cultivate their resilience through change.
<<< PREVIOUS SESSION               Return to the registration page                      NEXT SESSION >>>


Generously supported by the City of London
Thank You to our 2018 Professional Development Sponsors: