Maureen Cassidy, Chief Executive Officer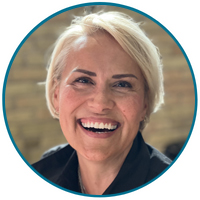 Maureen Cassidy served two terms as a London City Councillor for Ward 5 between 2014 and 2022. During this time, Maureen was also one of City Council's representatives on the London Police Services Board and the Board of Health for the Middlesex-London Health Unit, including chairing the Health Board during the first two years of the Covid-19 pandemic.
Maureen had the honour of serving as Co-Chair of the Mayor's Advisory Panel on Poverty which worked extensively with the community and with stakeholders to develop a comprehensive set of recommendations to address poverty in London. Several recommendations, like free transit for kids 12 and under and subsidized transit passes for low income earners, were executed within a year and many more were implemented under the guidance of United Way Elgin Middlesex.
Maureen is a Queen's Diamond Jubilee Medal recipient for community service and a graduate of Western University with a Bachelor's Degree in French. Maureen is committed to and actively engaged in working with the community to make London a better place for all.