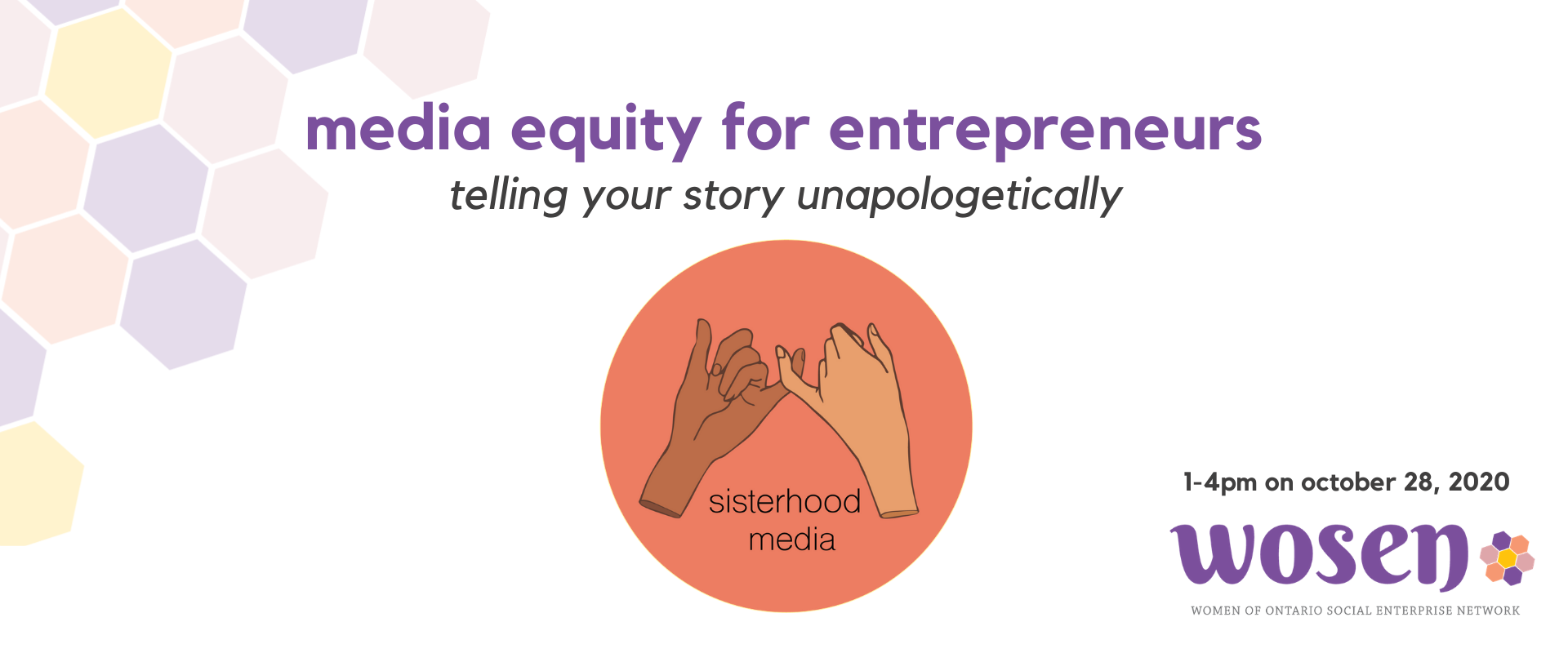 REGISTRATION FOR THIS EVENT IS NOW FULL.
FOR MORE INFO ON UPCOMING PROGRAMMING, PLEASE CLICK HERE.
*WOSEN programs seek to address gaps in the entrepreneurial ecosystem to support women-identified and gender non-binary entrepreneurs from underserved and underrepresented communities. This includes Indigenous women, women in rural or remote regions, racialized women, newcomer women, LGBTQ2+, women with disabilities, and those who identify as gender non-binary. Learn more about WOSEN here.
----------------- 
put yourself in this situation: after years of working hard as an entrepreneur in your field, you finally start to pull some eyes from different journalists recognizing your success. you lock your first interview down with a publication that will introduce you to a larger market than before, opening new pathways for your business and spreading your social purpose. once connecting with the journalist on many topics — the catalyst of your business, the impact in your community, and your mission as a changemaker — the article comes out and is less than what you expect: a simple reduction of who you are focusing more on disempowerment and triumph rather than your innovations and successes in your industry. sound familiar?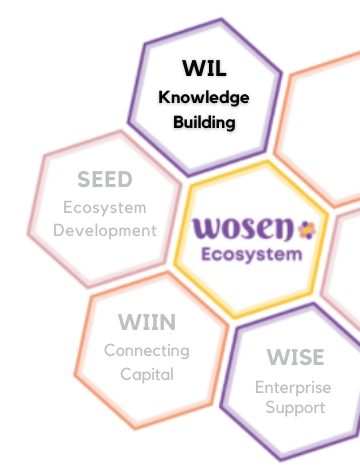 as women and non-binary leaders from various backgrounds, being boxed into a story of a phoenix rising from the ashes of oppression can be difficult. it limits the scope of your business and changes your story for those learning about your work for the first time. and yet, press and media is a necessity for getting your business out there to potential clients, leads, and partners. as social enterprise owners, it is essential for your message to be disseminated to those you want to reach while staying true to your entrepreneurship journey. your story is your first impression to the market. that means you must fiercely and unapologetically protect who is telling your story and how.
in this interactive workshop, sisterhood media will offer you a media training toolkit personalized to your triumphs as a social entrepreneur that will help you determine how your story should be told. we will focus on key descriptors of your mission and impact and how that translates into press about you and your business. by identifying your brand's story and how it should be documented, we will work through case studies of exemplifying when you should or should not continue with media engagements that will undermine what you are working towards. at the end of this session, you will be empowered to have your story reported on your terms.
about the presenters:
mandeq:
Mandeq Hassan has spent years working extensively in the film industry. She started her career at TIFF Next Wave as a youth programmer and since June 2019, Mandeq has been a key member of the distribution company Sisterhood Media. As Programs and Acquisitions Director, she connects audiences to films and filmmakers across Ontario and the world. Mandeq's credits include popular works Gay Mean Girls (co-writer) and The Regent Park Project (co-writer, actress) and has worked with community organizations Kick Start Arts and Little Sister as a workshop leader for Toronto youth.
samah: 
Samah Ali is a distributor and film programmer hailing from Toronto, Canada. She programs for Hot Springs Documentary Film Festival, DOC NYC, and Black Femme Supremacy Film Festival, serves on the Nantucket Film Festival screening committee, and previously programmed for the Toronto International Film Festival. Samah is also the founder of Sisterhood Media, a production and distribution company streaming films about community and identity on Sisterhood Media TV. As a decorated thought leader, she focuses on building a better future in the industry by teaching media equity to Canadian various organizations. You can interact with her on Twitter @sistersamah. 
 
*please note: registration is intentionally limited in order to create a deep and enriching learning experience.