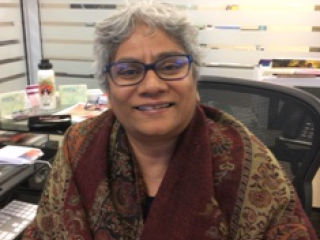 Author: Dharshi Lacey, Director Diversity and Governance, Pillar Nonprofit Network


Equality is a value proposition for any community.  
A community in which every member feels that they belong and has access to what they need is an ideal that few would argue with, yet we struggle to achieve, why is that? 
Equality is not a cost to a community it is what defines a successful community.
The UN Sustainable Development Goals (SDGs), framework articulates that inequality is a key challenge that must be addressed to build a sustainable community for all.  London Community Foundation's (LCF) Vital Signs: What London Can Be report shares clearly who in our community battle inequality on a day-to-day basis. We have the information we need; we need to do something with it!
So how do we close the equality gap in a community? I suggest that before we can be equal we need to be equitable. Being equitable is about changing our systems, our processes, shifting, sharing and yes, giving up power to create opportunity for everyone in our community to share in the decision making that affects all our lives.
We need to hold our community and ourselves accountable. LCF's What London Can Be report and the Be Equal focus tells us what the equality and equity gaps are in London. The City's Community Diversity and Inclusion Strategy; Immigration Strategy; and London for All report, provide implementation strategies and recommendations to close these gaps.
Let's do it!