Pillar's Community Bond sold out one month ahead of schedule! 
Thanks to the incredible response of our friends, supporters and community members at large, London's first Community Bond is officially sold out. The announcement was made public today by Mayor Matt Brown at the London Convention Centre as part of his State of the City Address.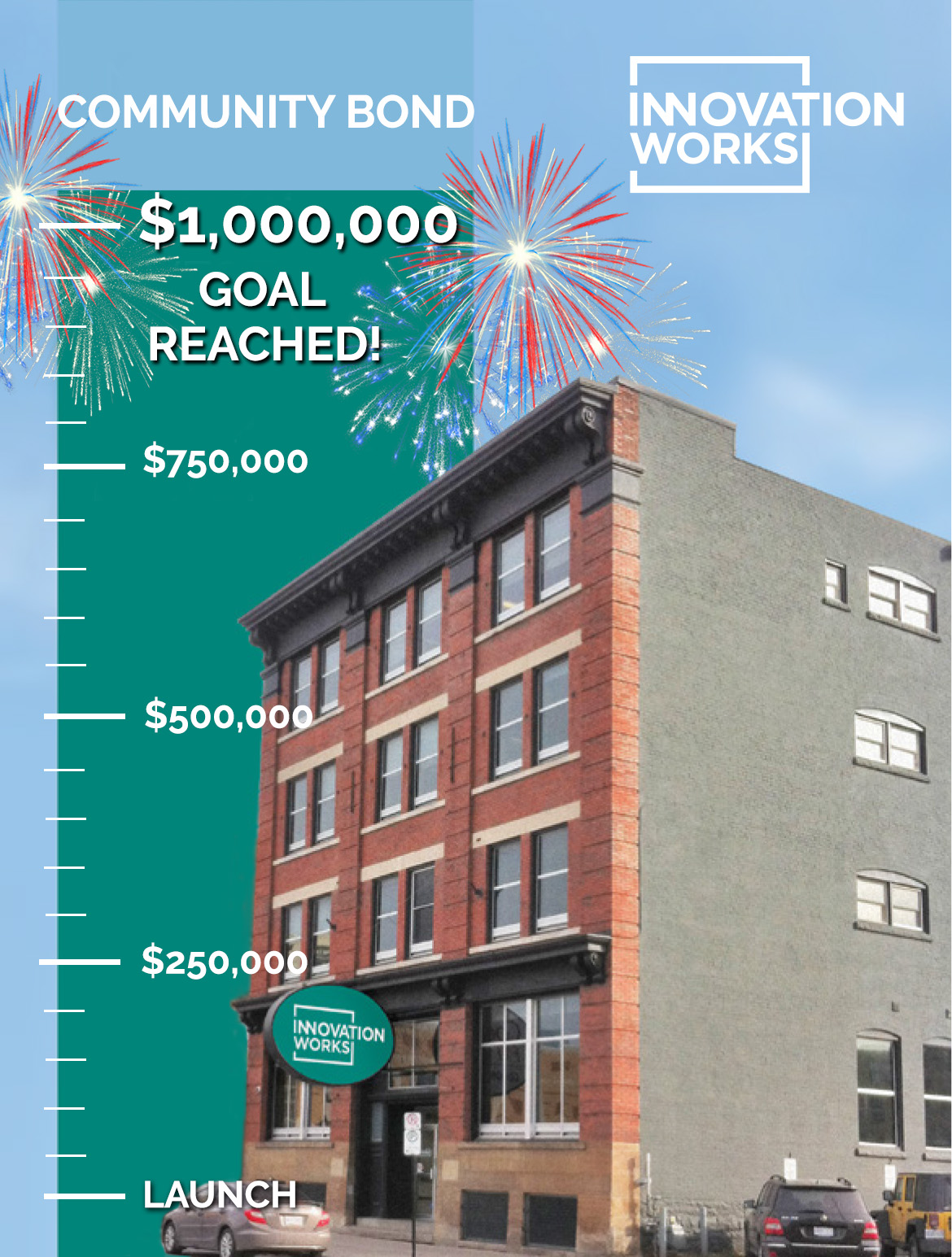 When we launched the Bond in October, we set a goal of raising $1,000,000 to help us complete needed improvements to 201 King Street, the future home of Innovation Works and provide cost effective capital. Within weeks the Bond had captured the hearts (and, you might say, the wallets) of organizations and individuals who wanted to be part of this exciting social finance initiative.
The Community Bond presented an opportunity for supporters of Innovation Works to make an investment that earns interest while creating community impact. Investors are providing debt financing for renovations and needed capital, and will earn 3% interest per annum over the next 5 years.
We want to thank all of our investors for helping us achieve this important milestone leading up to the opening later this year of Innovation Works, the only space in London specifically designed to encourage collaboration and social innovation.
News Topic:
Shared Space
Social Finance