Yesterday, Pillar Nonprofit Network hosted the official launch of the DiverseCity onBoard program in London.
Responding to the increased diversity of London, Pillar Nonprofit Network is proud to be bringing DiverseCity OnBoard - a national program - to London. Pillar is the lead in this innovative provincial collaborative funded by the Ontario Trillium Foundation, an agency of the Government of Ontario. 
DiverseCity onBoard will match:
Qualified visible minority and underrepresented immigrants interested in contributing their skills and talents at a leadership level within the community with nonprofit, charitable organizations as well as public agencies, boards and commissions needing to lead from the lens of inclusion and diversity reflective of the community.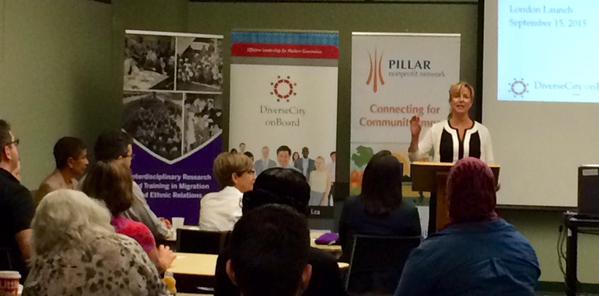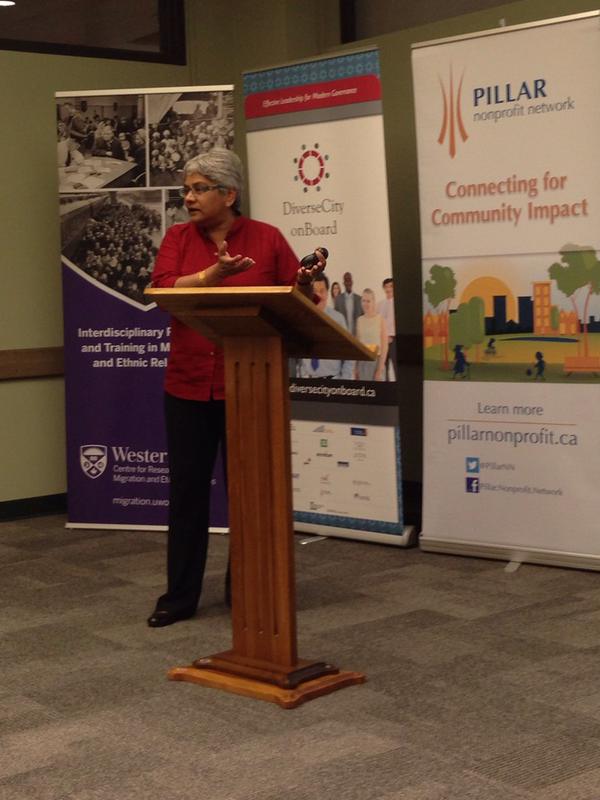 News Topic:
Diversity
Board Governance