Pillar is very excited to share that we will welcome two new staff members to the Pillar team on September 3, 2019.

Rachel Berdan will join us as our new Social Innovation Coach, leading the Libro Social Enterprise Incubator.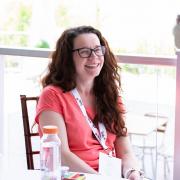 A communicator by background, a coach by nature, and a business leader by way of a series of great opportunities, Rachel is passionate about helping businesses of all kinds align strategy, story, and impact. Rachel has worked with organizations large and small and is particularly interested in movement-building and collaboration to remove barriers to change (a couple of concepts she plans to explore through the course of her MA Global Leadership).

Fun Fact: Rachel is a 2x Ironman finisher, and will drop any conversation mid-sentence if a dog comes on the scene.

And Andrew Leest will be taking on the new role of Innovation Works Coordinator.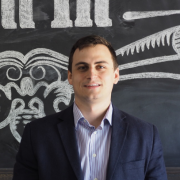 Andrew is motivated by people and organizations solving big problems in their community and abroad. He has a background in entrepreneurship and innovation, which he uses to support Innovation Works co-tenants and entrepreneurs taking on social challenges.

Fun fact: Andrew loves mountain biking and you can often find him on the trails with his dog, Dublin.

We are thrilled to be welcoming Rachel and Andrew to the team!