London's social economy – the intersection of business and public sectors - is poised for persistent growth and is influencing a shift in our economic landscape. On November 18th, as part of Global Entrepreneurship Week, Pillar Nonprofit Network and VERGE Capital hosted a Social Economy Roundtable with 70 of the movers in the field.  The event was held at Pathways Skill Development, a local pioneer in the field who recently engaged their social enterprise, Build Works, to complete the renovations of their headquarters on Horton St.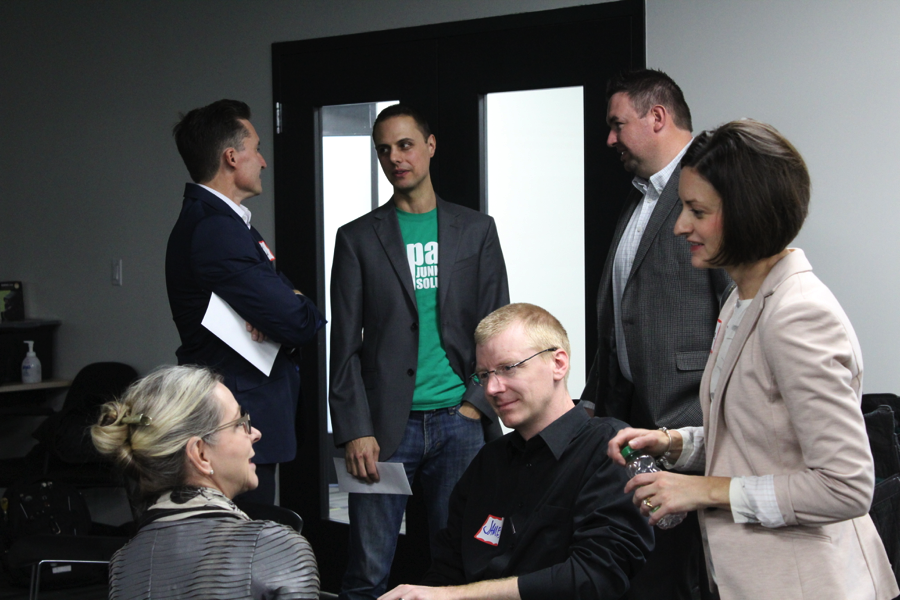 With over 80 social enterprises and approximately $4 million in our local social finance market, building the infrastructure to support the growth of our social economy is paramount to continue developing our local economic agenda with a sustainable growth approach.  According to the Responsible Investment Association's 2016 Canadian Impact Investment Trends report, Canadian impact investment assets now stand at $9.2 billion, reflecting 123% growth since 2013.
"We are seeing an incredible spotlight on social innovation and social entrepreneurship that is driven by a new generation of professionals, impact investors and conscious consumers," says Andre Vashist, Manager of VERGE Capital. "Together, with our partners and collaborators, we provide expertise to business and non-profits with great products and services tied to a social or environmental impact.   This increased calibre from social enterprises results in greater interest from investors which ultimately leads to greater local investment in our social economy in London."
Building the ecosystem to support this growth locally is being done in collaboration with the Ontario Network of Entrepreneurs (ONE), financial institutions, institutional and individual investors like Community Foundations and Angel Groups, non-profit and business professionals.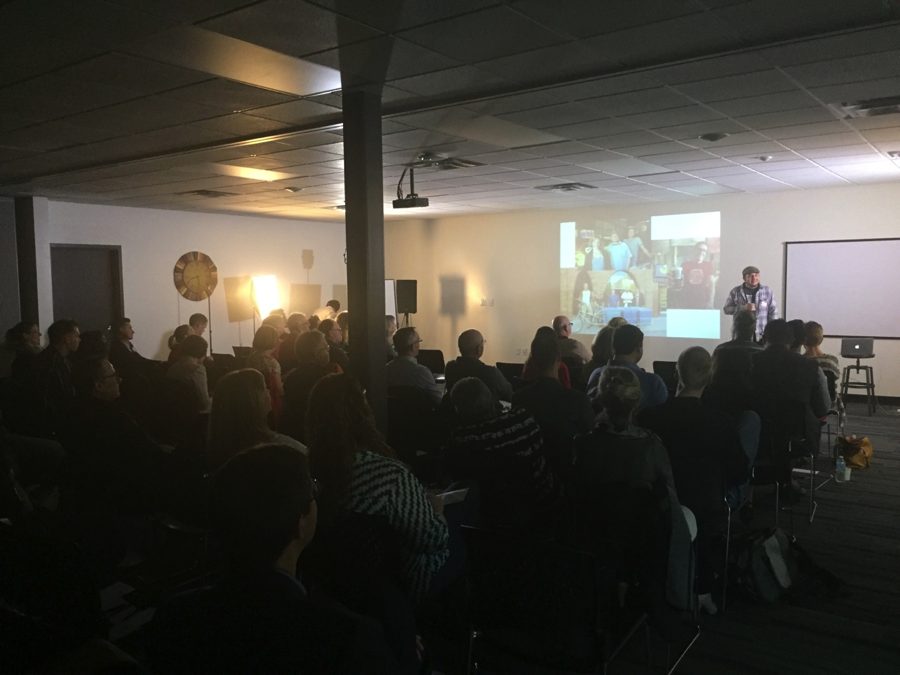 The event featured presentations from London Workers Co-operative who operate On the Move Organics, Root Cellar and The London Brewing Co-op; ATN Access Inc who operate the newly opened Old East Village Grocer; and London District Renewable Energy who is raising $1.6 million to support the 10 solar energy projects in London.
They highlighted the success and challenges they face entering and scaling the market.  Most importantly, they have all stepped up and responded to the changes in our economic landscape in a way that our community benefits from their success.
About VERGE Capital
VERGE Capital connects local caring investors with local enterprises that have a social or environmental mission at their core. VERGE has catalyzed over $1 million of local investment for local impact and provides a learning platform for London and area to build a place-based social finance market.
www.vergecapital.ca
About Pillar Nonprofit Network:
Pillar Nonprofit Network strengthens the impact of the nonprofit sector. We connect the three pillars - nonprofit, business and government - to create community impact. We spark innovation. 
www.pillarnonprofit.ca
News Topic:
Nonprofit Sector Development
Social Finance
Social Innovation