Organization Name: Humane Society London & Middlesex
What does your organization do?
Humane Society London & Middlesex provides medical care and shelter to over 2,000 surrendered, neglected and mistreated animals each year. We respond to over 900 reports of animal abuse and neglect. Education about the humane treatment of animals and responsible pet ownership is an ongoing priority for our organization.

What is something people don't know about you?
Many individuals are unaware that we are a non-profit, charitable organization that does not receive direct government funding at any level. We rely on the support of individuals and businesses within our community to provide care and shelter to the animals.
Do you have a story you would like to share? 
When a concerned individual found four, five-week-old kittens abandoned in a box on the side of the road, they called Humane Society London & Middlesex for assistance. The tiny felines were immediately brought to the shelter for care. Although the three male kittens were in relatively good health, the one female (later named Winona) was in serious need of urgent medical attention. Her cornea had ruptured, leaving her afraid and in pain. Upon examination by a veterinarian, it was determined that Winona's eye was beyond the point of treatment; it would need to be surgically removed. 
As with any surgery, there are risks of complications. Due to Winona's young age, the risks associated with her undergoing surgery were higher than usual. Ultimately, the benefits of the enucleation procedure outweighed the risks, as without it Winona's quality of life would be very poor.
We are thrilled to share with you the fact that Winona's surgery was a complete success. She is now fully recovered and enjoying life with her forever family!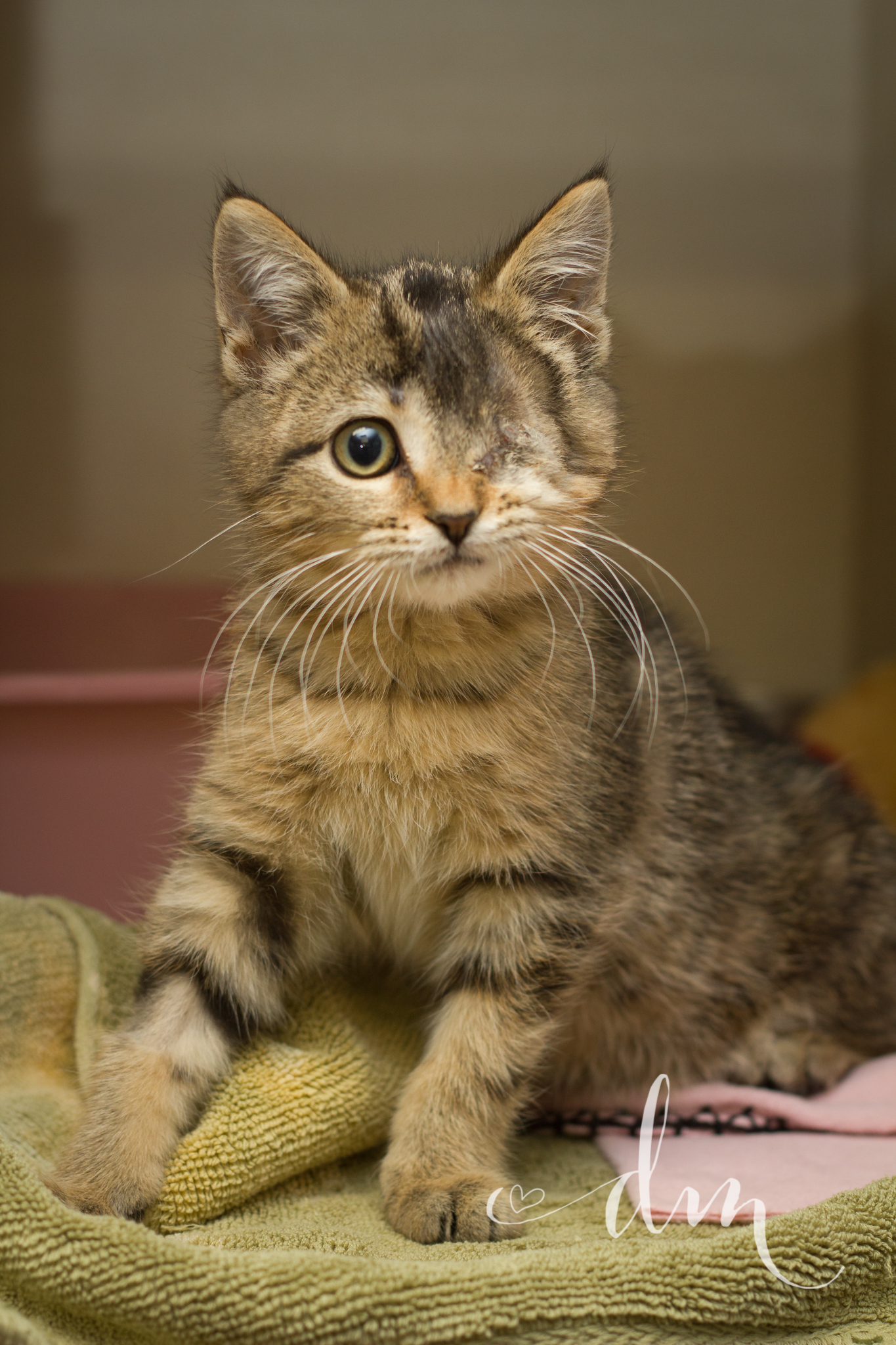 As you can imagine, surgical procedures such as Winona's are expensive. As a non-profit, charitable organization who does not receive direct government funding, we would be unable to save the lives of pets in London & Middlesex without you – our incredible donors. Please sign up to be a PAW Monthly donor and help the animals in our community year-round: www.hslm.ca
Learn more about Humane Society London & Middlesex at www.hslm.ca
---
Member Moments highlights our member organizations, sharing stories about what's going on in our community. 
Does your organization want to be included? The details are on your user account page, or you can email membership@pillarnonprofit.ca.