Organization Name: IABC London (International Association of Business Communicators)

Founded in October 1979, the International Association of Business Communicators London encompasses a network of members who work or study communications, marketing, fundraising and creative services. IABC London members represent a diverse range of professional experience, educational background and fields of expertise.
What is something people don't know about you?
IABC London celebrates 40 years of Impact and Inspiration in 2019.
In 2019, IABC London celebrates a special milestone; it's the chapter's 40th anniversary! 40 years of empowering communicators in our community and providing a place where professionals can come together to learn, network, become the best professional communicators possible.
The 40th Anniversary celebration begins in the first half of the year as the chapter looks at the accomplishments of the past 40 Years of Impact. From January to June, IABC London is profiling members from the past decades and sharing their stories of how being a member has impacted them, and the impact they've had in their organization. In the second half of 2019, we change gears and look at the positive impact communicators can make on the next 40 by connecting with students and up-and-coming professionals as they share their thoughts about their future of IABC London.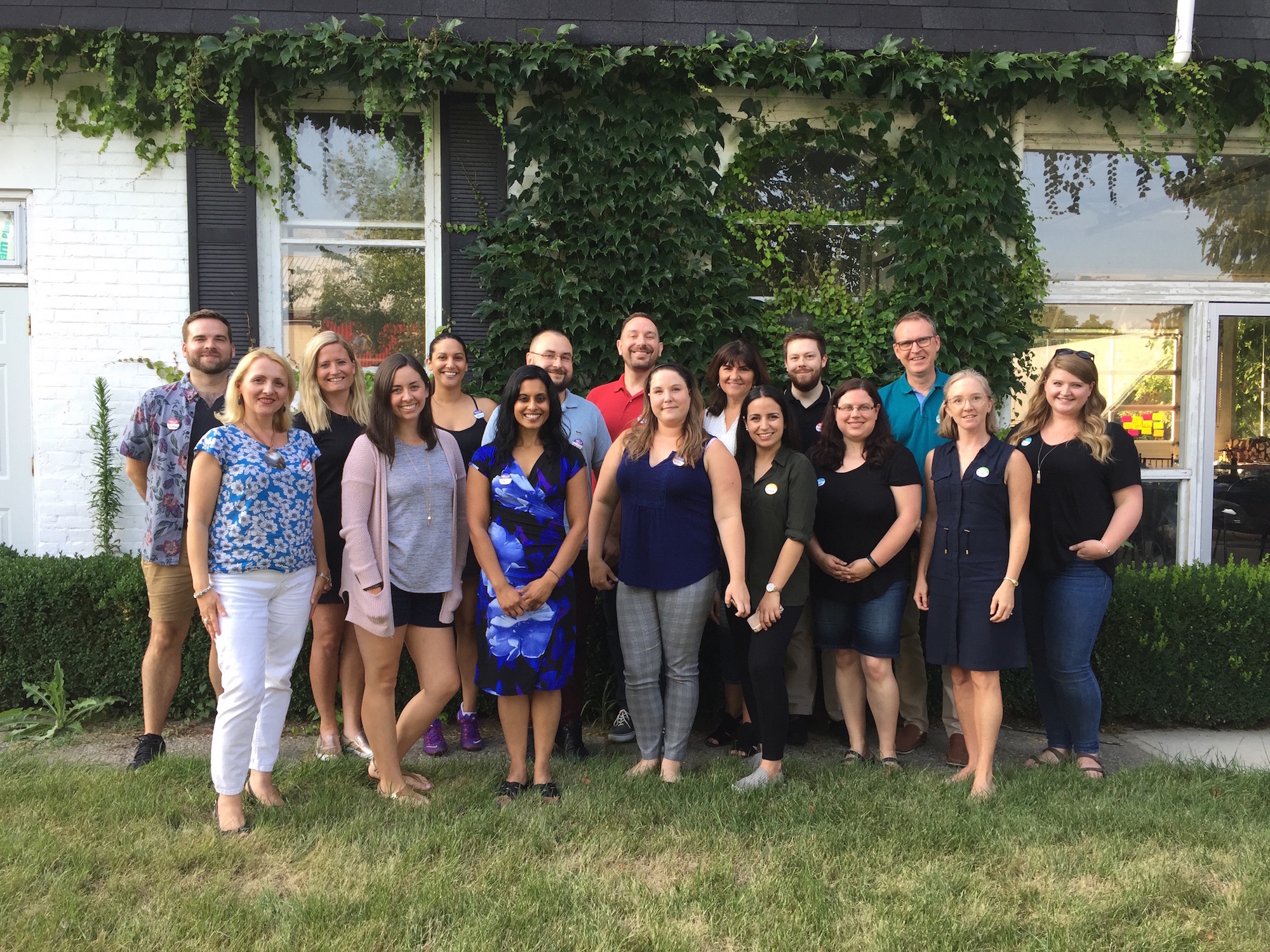 Do you have a story you would like to share?
On June 6th, 2019, IABC London will host the party of the year -- the Ruby Jubilee: Celebrating 40 Years of Impact and Inspiration. The headliner is comedian Susan Stewart, an unforgettable keynote speaker, who will inspire (with a lot of laughs) you to face challenges with laughter to make the best impact possible on the future.
Refreshments, food and laughter will be capped off with a special look back at the last 40 years of IABC London featuring a video montage and past chapter leaders. We will also name the winners of the Outstanding Communicator Award and the Western University and Fanshawe College student awards.
We've got some great sponsors onboard already – The Marketing Department, Nothers, Culinary Catering, GoodLife, Western University and Fanshawe College – that are helping to make this an event to remember! 
It's a year-long celebration... and you're at the heart of it. IABC is celebrating 40 Years of Impact because of our strong community of professional communicators in London. Stay connected to IABC London this year and celebrate with us.
For more information on how to become an IABC member or to purchase your tickets for Ruby Jubilee visit https://london.iabc.com. If you are a past IABC member, and you'd like to share your IABC London story, please email Anna at  iabclondonanniversary@gmail.com.
Learn more about IABC London at www.london.iabc.com or connect on Facebook and Twitter.
---
Member Moments highlights our members, sharing stories about what's going on in our community. 
Does your organization want to be included? Email membership@pillarnonprofit.ca.
News Topic:
Member Moments
Pillar Members