Organization Name: Ronald McDonald House Charities Southwestern Ontario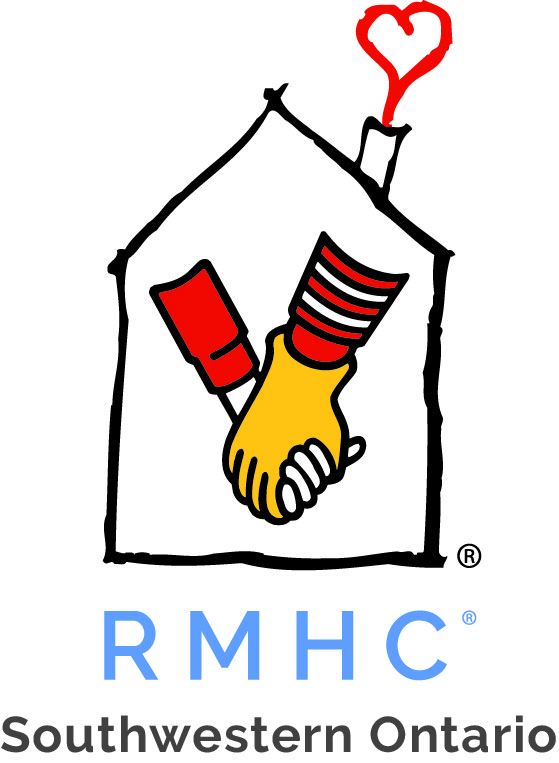 Ronald McDonald House Charities Southwestern Ontario (RMHC-SWO) is a "home-away-from-home" keeping families close to their seriously ill children's medical care. We are a part of a global network that prioritizes family centered care through our three core programs.  The 34 bedroom House 165 steps from London Children's Hospital, Ronald McDonald Family Room London on the sixth floor of Children's Hospital, and Canada's first House-Within-A-Hospital inside Windsor Regional Hospital Metropolitan Campus, work together to provide comfort and support to families.
What are three things that you want people to know about how you or your organization creates change in our community?
An Oasis in the Hospital:
Our Ronald McDonald Family Room Program located in Children's Hospital - London Health Sciences Centre provides caregivers and siblings a medical-free space in the hospital where they can take a break from the beeps and pressures, but still be just seconds away from their child's bedside. Whether it's to have a moment to themselves, make a cup of coffee, get on the computer, take a nap or do laundry, our Family Room offers local and out-of-town families a calm and supportive place to rest. The Family Room is especially important because research shows that a family presence in the hospital helps children heal and cope better. Staying close by makes it easier for parents to stay up to date on their child's condition, communicate better with their medical team, and adhere to complicated treatment plans.
Build Strength, Together:
27% of parents experience post-traumatic stress symptoms several months after their child's hospital discharge, but Ronald McDonald Houses help their guests strengthen coping abilities by keeping families together.
Better Sleep at Night: 
Parents whose children have longer hospital stays benefit from higher quality of sleep at a Ronald McDonald House or Family Room compared to parents who slept at their child's hospital bedside.
Do you have a story you would like to share?
In April of 2019, RMHC-SWO officially launched our first ever Volunteer Spotlight, which mirrors the McHappy Day Family Campaign and the posters distributed in McDonald's stores throughout Southwestern Ontario in May. This Volunteer Spotlight focuses on five key RMHC-SWO volunteer roles and highlights both individuals and group volunteers. Two examples of volunteer roles include; three generations from one family who helps families like their own and a group of passionate people who prepare and provide nourishment through weekly meals. These volunteers, like so many who give their time and talents share a strong passion and connection to RMH. The Volunteer Spotlights feature marketing materials such as; posters and postcards with volunteer information that are used for recruitment purposes and fostering awareness throughout the community at events. These featured volunteers and roles are also highlighted on our on website, social medial and in various marketing strategies over the year.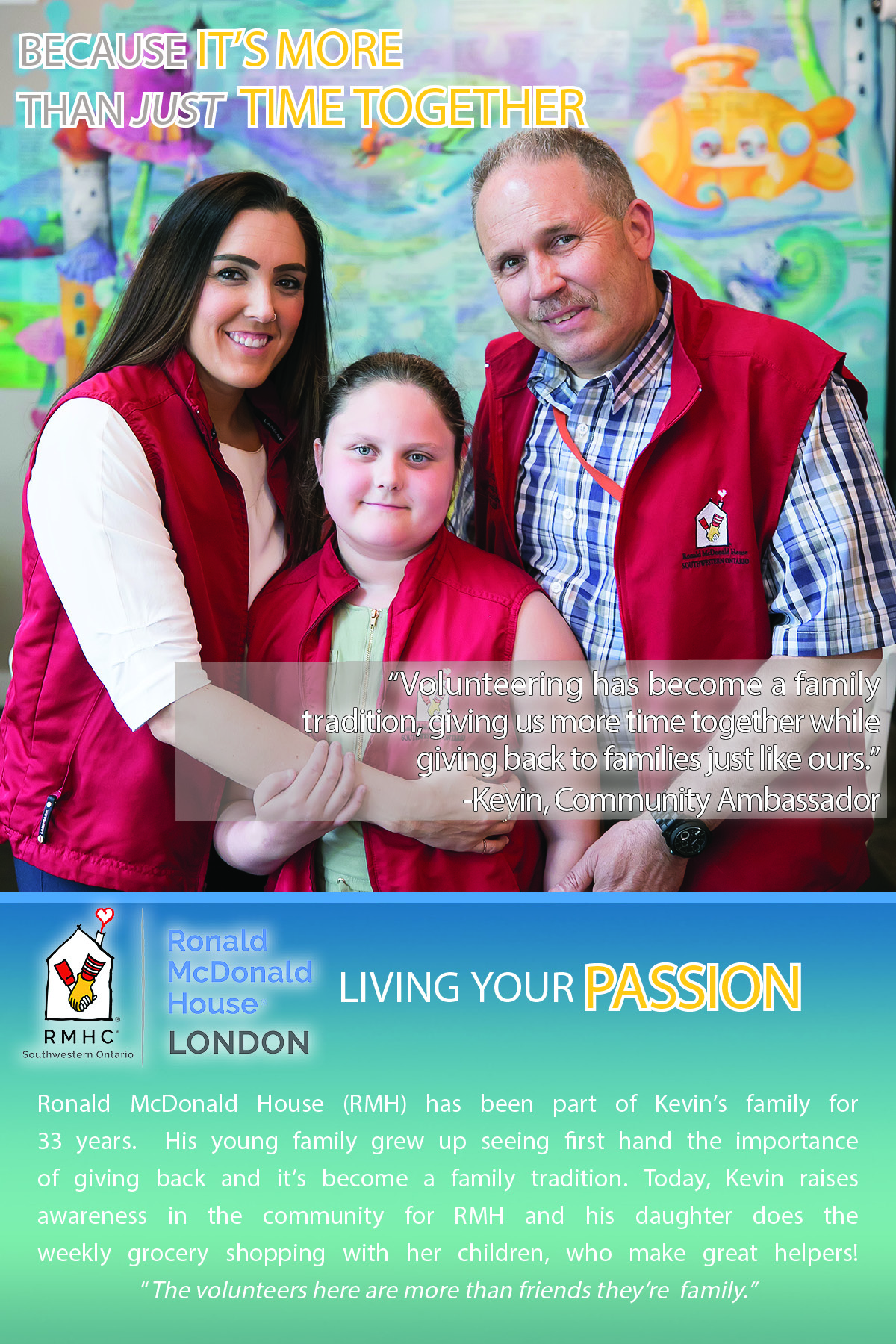 Why are you part of Pillar Nonprofit Network?
RMHC-SWO is a strong believer in collaboration, sharing impact and continued learning. Pillar Nonprofit provides the opportunity to network throughout the community with professionals in similar fields and gain valuable skills through ongoing education and learning opportunities. The sharing of resources further cultivates our people's potential and enhances our programs.
Learn more about Ronald McDonald House Charities Southwestern Ontario at www.rmhc-swo.ca or connect on Facebook, Twitter and Instagram.
---
Member Moments highlights our members, sharing stories about what's going on in our community. 
Does your organization want to be included?  Complete this form!

News Topic:
Member Moments
Pillar Members