Organization Name: Soroptimist International London
Soroptimist International London is a local volunteer organization working to improve the lives of women and girls in our London community.   As Soroptimist members we are members of our local club, as well as members of a global organization known as Soroptimist International of the Americas. Soroptimist members in local clubs throughout the world work on programs within their communities while also providing support to international projects. 
Our shared Mission is to improve the lives of women and girls through programs leading to economic enlightenment.  Our primary goal is to ensure access to education since it has the greatest potential to transform lives.


What are three things you want people to know about how you or your organization creates change in our community?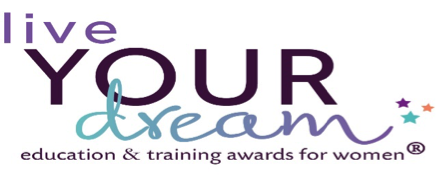 We have two signature programs.  Our Live Your Dream Award is a financial award to aid women seeking to further their education.  The recipients are women who have faced enormous challenges - poverty, violence and addiction.  Education offers the opportunity to create a new life for themselves and their children and this award provides financial support so they can achieve this goal. 
Our Live Your Dream Award is presented to the recipient at our annual LUNAFEST event held in May at King's College in London.  LUNAFEST our major fundraiser, is a unique film festival which enables talented, creative female filmmakers to tell their unique stories of women.  In addition to the 8 short films, attendees will have the opportunity to visit tables staffed by social service agencies which aid women and children in our community. It is an evening which supports and celebrates women.

Our Dream It Be It Career Support for Girls is designed to provide teenagers, many who are facing obstacles and challenges, with skills to aid their personal growth, tools to attain their personal and career goals and encouragement in setting goals for their future.


Do you have a story you would like to share? A success story or lessons learned?
On April 5th Soroptimist International London held our third Dream It Be It program at the YMCA's Head Office at 165 Elmwood Ave. East.  Approximately 70 teenagers, who came to Canada as refugees or immigrants attended - our largest attendance to date!   We partnered with six agencies who have programs for newcomer youth:  the YMCA, the Cross Cultural Learners Centre, LUSA, the Muslim Resource Centre SSI, the South London Neighbourhood Resource Centre and the North West London Resource Centre.  Morning workshops covered Leadership and Healthy Relationships, Mentorship for College or University and also Mental Health (which included racism and bullying).  
Arielle Kayabaga, City Councillor of Ward 13, was the Guest Speaker, followed by a panel of university and college students who had each been through a newcomer program.  It was an inspiring afternoon.  Our speaker and panelists were strikingly honest in answering every question, repeatedly urging the youth to reach out within their community, stressing the importance of "giving back".  While acknowledging the challenges they had faced, the panelists consistently focused on their victories and encouraged the students to do the same.  It was inspiring to experience the openness and involvement which grew throughout the day.  When the program ended, everyone was inspired, energized and engaged - a success story we are proud to share!


Why are you part of Pillar Nonprofit Network?
Membership in the Pillar Nonprofit Network helps us to achieve our goal - to make a difference in the lives of women and girls in our community.  Pillar's programs enable our members to gain valuable knowledge, to better understand the impact of social media and its importance in communications in today's world.   Establishing connections with other community agencies enables us to provide support and to share our resources, and to work more effectively within our community.  Working together increases our ability to make a difference.  We value our Pillar membership.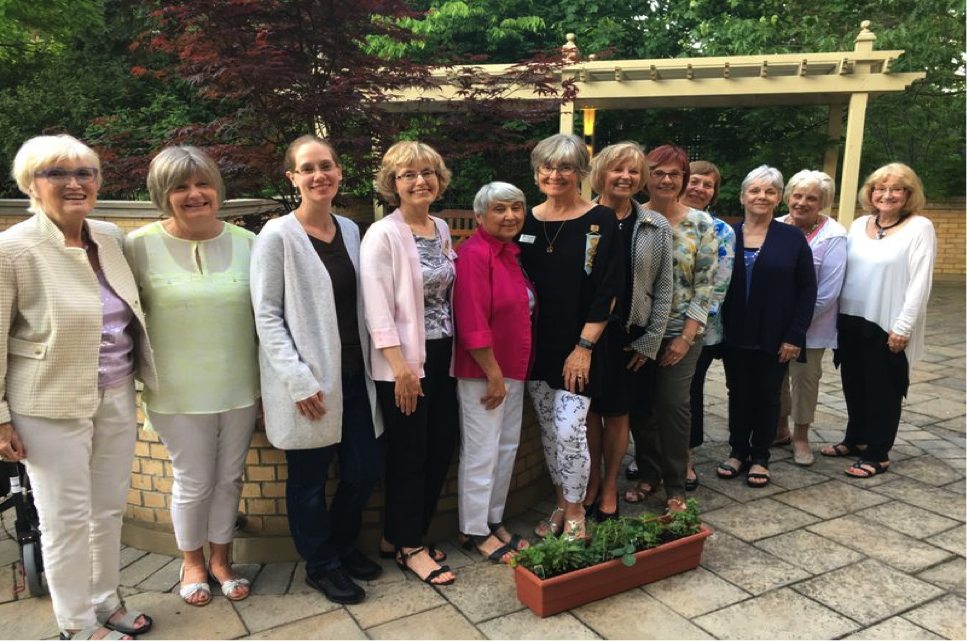 Learn more about Soroptimist International London at www.soroptimistlondon-on.org or connect on Facebook.
---
Member Moments highlights our members, sharing stories about what's going on in our community. 
Does your organization want to be included? Email membership@pillarnonprofit.ca.
News Topic:
Member Moments
Pillar Members